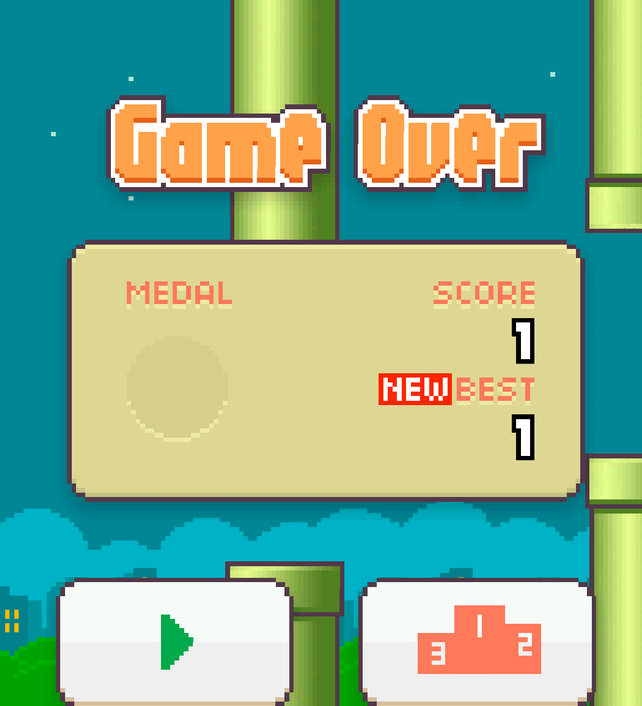 Flap. Flap. Swoosh. Crash. That is what Flappy Bird users are hearing in their minds while I look upon them and just hear tap, tap, tap and see the frustration on their faces when that bird fails to go through the pipes.
Flappy Bird had recently topped the charts for most downloaded free apps in the Apple App Store and Google Play Store, but as of  Feb. 10, the creator has removed it from the app stores due to unknown reasons.  Since then, numerous imitations and similar games have come about.
Instead of blindly judging this game, I decided to give it a try. Guess how many times it took for me to delete this app from my phone. Fifty? Too high. Ten? Still too high. Three. It took me three rounds of this bird crashing at the first set of pipes to uninstall this game.
Why did I give up so quickly? I just knew that in the near future, I would spend too much of my time getting frustrated, and it would become another source of procrastination I do not need.
Games are for relaxing and taking my mind off of the stressful task I am dealing with at the moment. They should not be sources of frustration, nor should I want to enjoy that frustration.
Maybe I was too quick to judge. I'm sure there is satisfaction when you finally achieve a new personal best, but there is too much risk of becoming addicted and ultimately wasting more time than I already do.
Now, I am not saying that everyone who enjoys the spunky, yellow bird wastes time or is addicted, but I have read too many reviews of people who state that the game is such an addiction, it creates anger, and it is ultimately annoying, but they still choose to give it a five star rating and play it for hours.
For them I say, get your primary work done first, then reward yourself with a few rounds. Or take the extreme route and save your eyes and mental stability by just deleting the game and never look back.