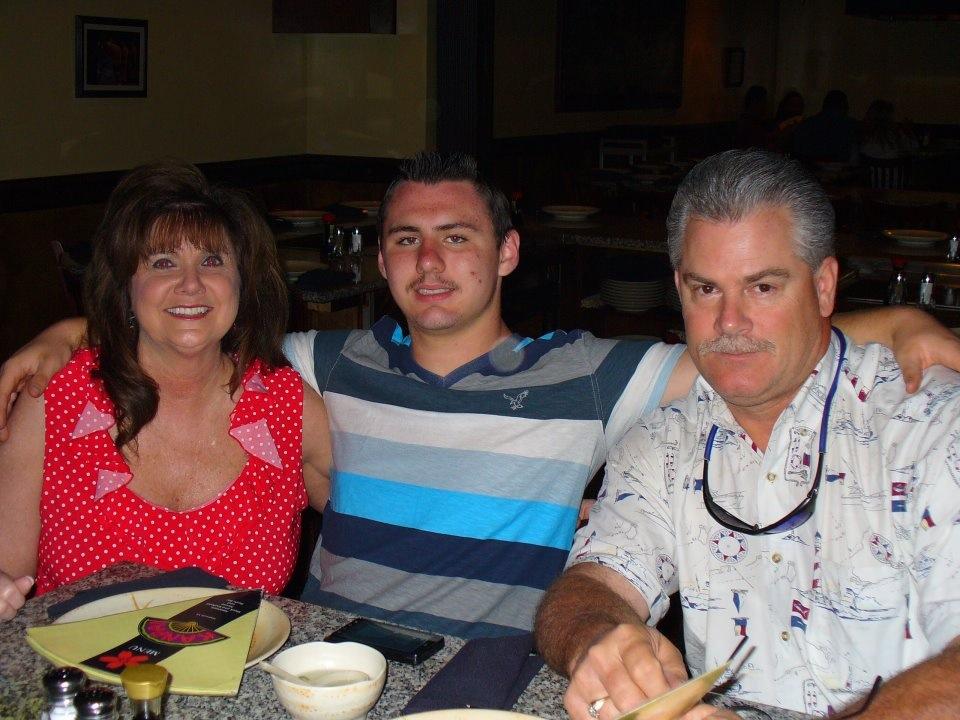 Every year in the United States approximately 120,000 children are adopted. The process of adoption has a lasting impact. It can have an impact not only on the 120,000 children who are adopted each year, but also the people surrounding them.
Senior Blake Bryant and alumni Ronnie Glickman know the impact that adoption can have on an individual's life very well. Bryant was adopted a few weeks after he was born and Ronnie was adopted when he was 4 months old. Both believe that adoption can change a life drastically.
Glickman explained in a phone interview that had he not been adopted he could be living in Richmond somewhere with parents that do not care about him. Adoption gave him a second chance.
"It makes me feel very thankful," Glickman said. "I could have an unfortunate life."
Bryant, like Glickman believes that adoption can change lives positively.
"It gives people an opportunity to a better life," Bryant said. "I wouldn't have the life I have now. It's almost like a second chance."
The adoption process is not familiar to everyone. Those people that are not familiar with the process do not realize the amount of time that goes into finding a child a loving and caring home. The average adoption process takes about 2 years to be finalized. Within those 2 years, for the average adoption, a process involving 10 steps is completed.
Librarian Vickie Cosgrove has adopted 3 children and therefore, has gone through the process to some extent. She adopted family so the process she dealt with varied somewhat.
"It's not really difficult, It's just time consuming, you have to be patient." Cosgrove said.
For the average adoption, the first step is to find an agency.
The individual wanting to adopt must then go through a homestudy, where an agency member comes to the home of that person and interviews them on several different occasions. This helps the agency to determine if that person is ready to adopt. After being approved they are ready to search for a child.
After finding a child, information is then shared with the child's agency. If their agency is interested, they will send more information about the child to the individual wanting to adopt.
Next, the individual wanting to adopt will find out if they have been selected for a child. if they have been selected they will then get to meet the child. After meeting the child, a placement day is determined, this is the day that the child will come to live with his or her adopted parents. The adoption process is then finalized and the last step is complete, the adopted child finally lives with the parent or parents and is legally adopted.
Although the process is time consuming it is necessary because of the impact that it can have. Cosgrove explains that she believes adoption is important because it gives children a chance to be raised in home where they can be loved and supported.
"Everybody deserves a chance," Cosgrove said.
There are so many children who need a permanent home to live in. Although Cosgrove believes that foster care is important and helps children, a permanent home brings stability to a child's life that foster care sometimes cannot.
"Permanent is so important," Cosgrove said.
Glickman, like Cosgrove believes that although foster care is important, adoption gives children a chance to have a permanent family and an opportunity to succeed.
"It's extremely important to give kids a chance," Glickman said.
Personally, adoption has had a positive effect on Bryant and Glickman. They both have a new outlook on life and other people.
Ronnie believes an individual's situation often impacts who they are so they should not be readily judged.
"I try to look at and understand people's situations," Glickman said.
Bryant now has a new perspective on family and what the true definition of it is. He explained that family is not always biological; it is the people that raise, love, and care for you.
Overall both individuals believe that bringing awareness to adoption is extremely important because of those positive impacts it can have.
"Every child deserves the chance to be adopted." Glickman said.