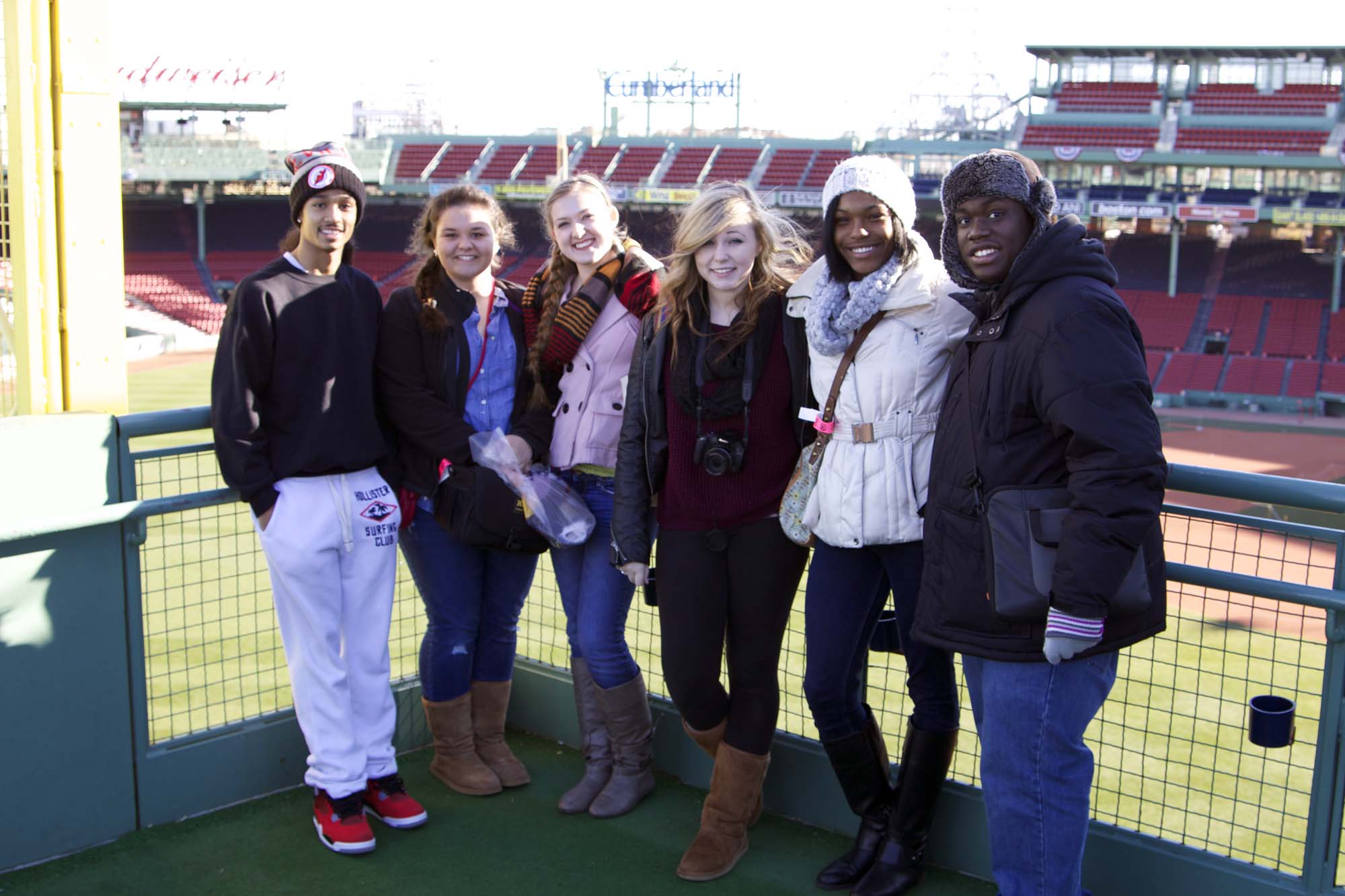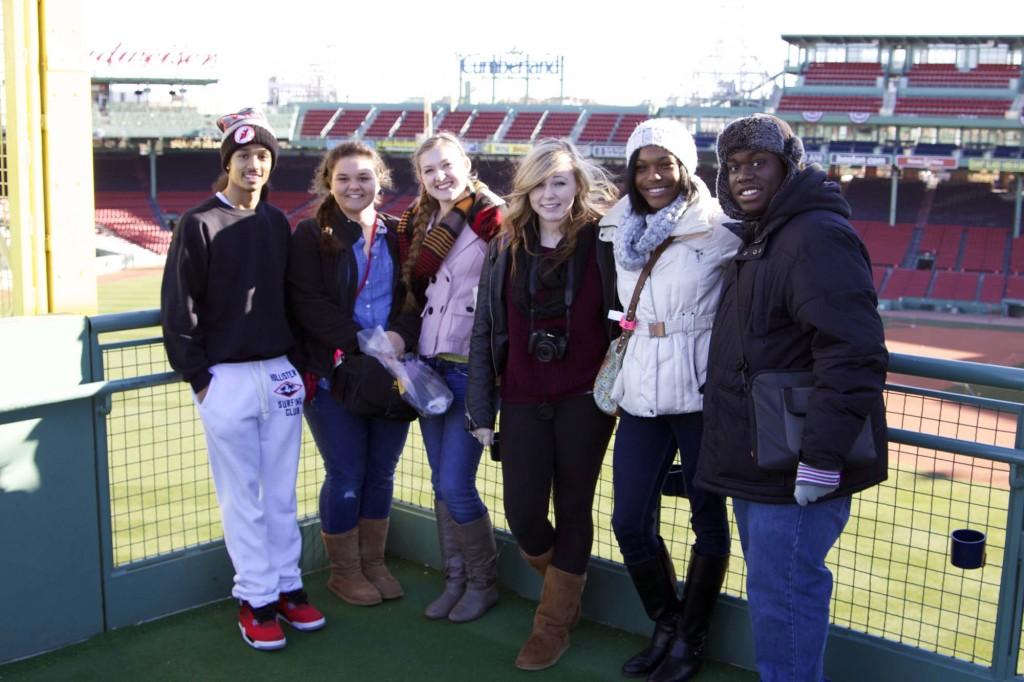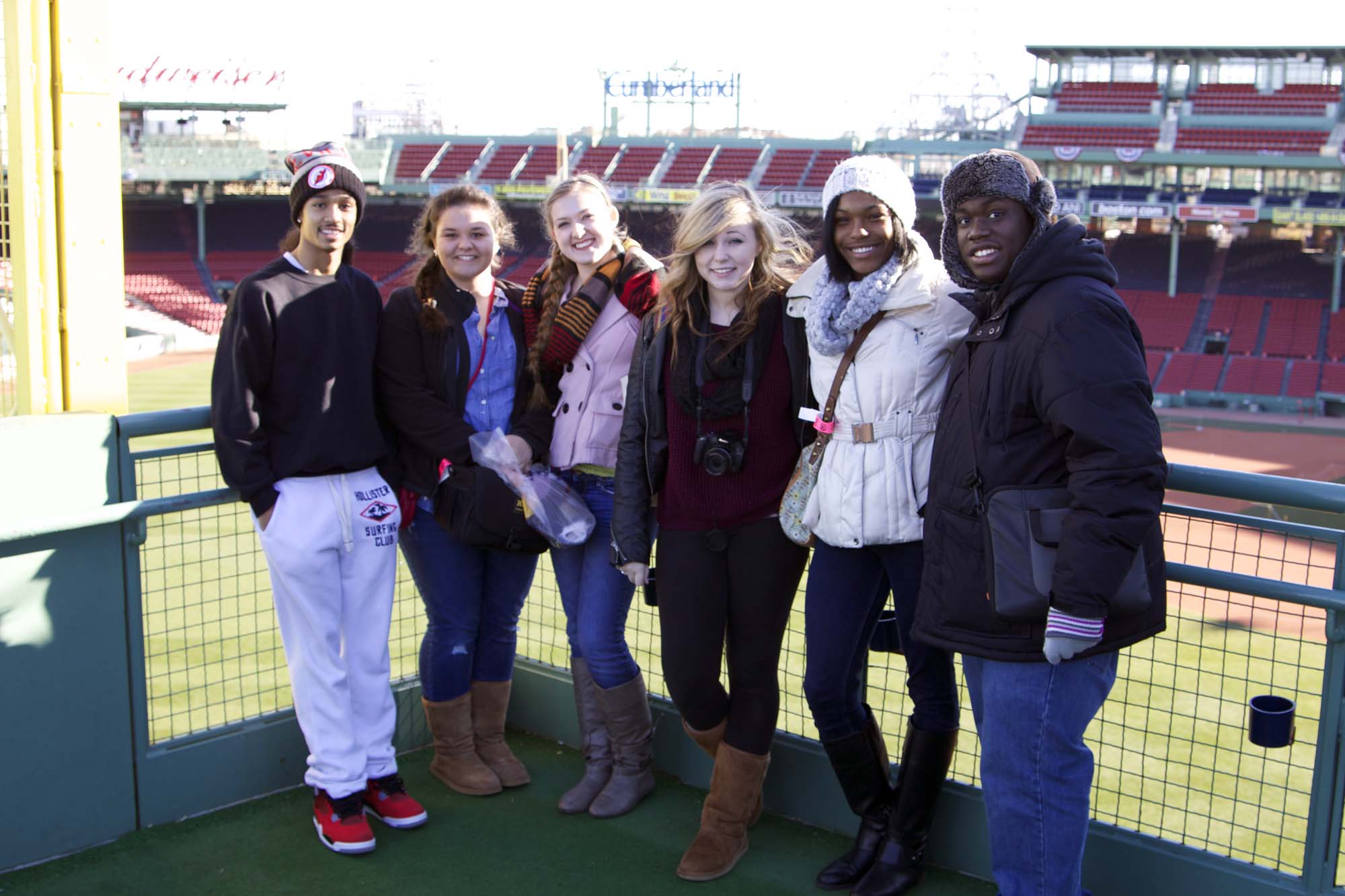 At 4:45 AM on Wednesday, Nov. 13th, senior journalism students Jasmine Lackey, Tyler Bassett, JaQuon Moore, and juniors Lindsay Pugh and Ashley Crabtree loaded their suitcases into the back of two cars bound for Richmond International Airport and a 7:10 AM flight to Boston for the Fall 2013 JEA/NSPA National Journalism Conference.
This adventure brought with it many new experiences for these students.
"I was nervous because it was my first time ever on a plane," Crabtree said. "I felt excited when we landed because our trip was beginning."
"The city is beautifully built," Bassett said. "The tempo of the city moves quicker than I am used to."
Before the official opening of the conference Thursday evening, the team toured Boston. They visited iconic sights including Fenway Park, Harvard University, and TD Gardens, where they attended the Celtics game.
Instructional sessions on a variety of journalism topics began Friday morning at the Sheraton Boston and Hynes Convention Center.
"I think the conference is a great opportunity for students to realize there are students just like them all over the country," yearbook advisor Allison Heath said.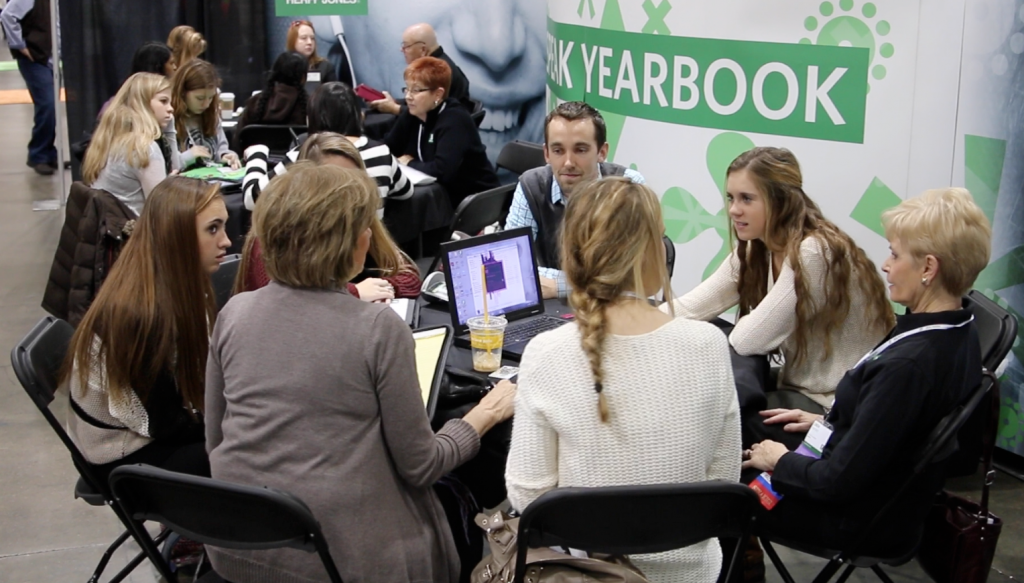 The conference is broken up by different sessions and classes where students learn different techniques and tricks to improve their newspapers, yearbooks, and websites. Topics range from design and reporting, to broadcast video and photography. Speakers come from all over the country and many of them work as journalists for the Boston Globe newspaper and other local media outlets.
"My favorite sessions were my sound, audio, and pacing session, and the session titled: Reporter, Source, or Friend? This one was about a reporter friend of the Boston Marathon bomber," Lackey said.
There are also several keynote talks and speeches where professionals in the industry talk about their personal experiences and the steps they took to reach their current positions.
"[The speaker] was very inspirational," Moore said. "With everything that was going on that day, the speaker, who had been a friend to Dzhokhar Tsarnaev in high school, still completed interviews and wrote a piece himself to make sure that the truth was set in stone."
The convention is a great way to obtain inspiration and ideas for all types of journalism.
"You always come back with fresh ideas, perspectives, and definitely a new enthusiasm," Heath said. "You are always ready to share your ideas with the rest of the staff."