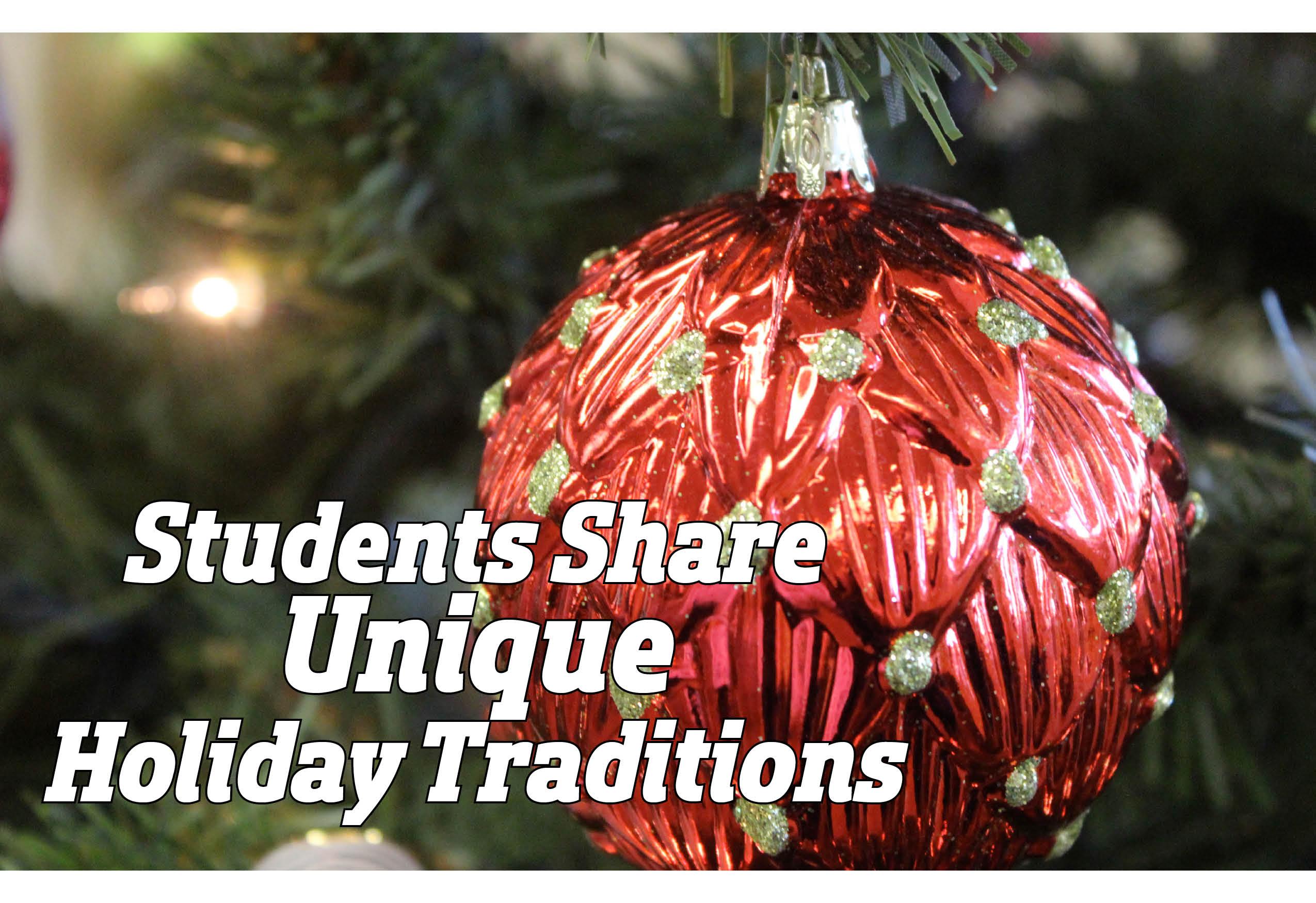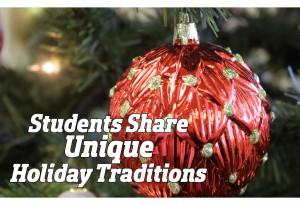 Over the winter break, students get a chance to relax, catch up on sleep, and spend time with their family. Many also have traditions and customs they do to celebrate the holidays. From setting up the Christmas tree, to baking cookies, everybody has at least one special thing they do every year in honor of the season. Many people host parties over the break for Christmas and New Year's to spend time with their families and friends.
"We have a party for Christmas Eve, and one for Chinese New Year," sophomore Samantha Jackson said. "We celebrate Chinese New Year, but it's just for fun."
Jackson's family buys food and presents and puts them in the center of the room. Then they draw numbers and pick a present from the pile. Then the next person can either choose one from the pile or steal the one the person prior took.
"It's fun to watch everyone fight over the presents. We usually celebrate it after Christmas. It's something my aunt started a couple years ago."
Jackson is an example of how cultures merge, and people can celebrate other holidays. In her case, she shows how even though she does not have Chinese background, she can still celebrate their New Year.
Everybody has at least one tradition that signifies the season, and puts them in the holiday spirit. Traditions can be unique, but it does not have to be something that no one else does. Many people do not think they have any traditions, because they do not consider what they do every year to be one. However, no matter how cliche you think your traditions are, chances are you would miss them if you went a year without them.
"People think that a tradition has to be absolutely perfect; things you only do once a year," sophomore Eddie Saunders said. "A tradition is really something that is repeated over and over again. We put up a tree, eat, maybe go to the movies, and then Christmas eve, we go to Short Pump and walk around to kill time."
The holidays are an important time for families to spend together, and the traditions that they do are something most can not imagine to be without. Holiday traditions play an essential role in keeping families together.
"Celebrating holiday traditions mean that our families are still close." senior Dean Bascombe said. "We play soccer games but most people would rather talk or watch movies."
The world is constantly changing, and people are busier than ever. Having a time to sit back and reconnect with one's family is important, and the holidays are the time for it.
"[Our traditions] remind me that however much the world changes, some things can stay the same," sophomore Megan Sayre said. "We watch Christmas Vacation, and we often celebrate the 12 days of Christmas, giving a gift each day."
Modern movies of the holidays have given society a general idea of what Christmas entails, and the activities one should partake in. The media shows all the perfect gifts and decorations, and try to persuade their audience that these are necessary for a successful holiday season. However, the things that influence people the most are experiences.
"My family and I usually make cookies for Christmas," junior Josiah Villagomez said. "We also have a nice dinner. These things have been going on since my great-great grandparents came to the USA."