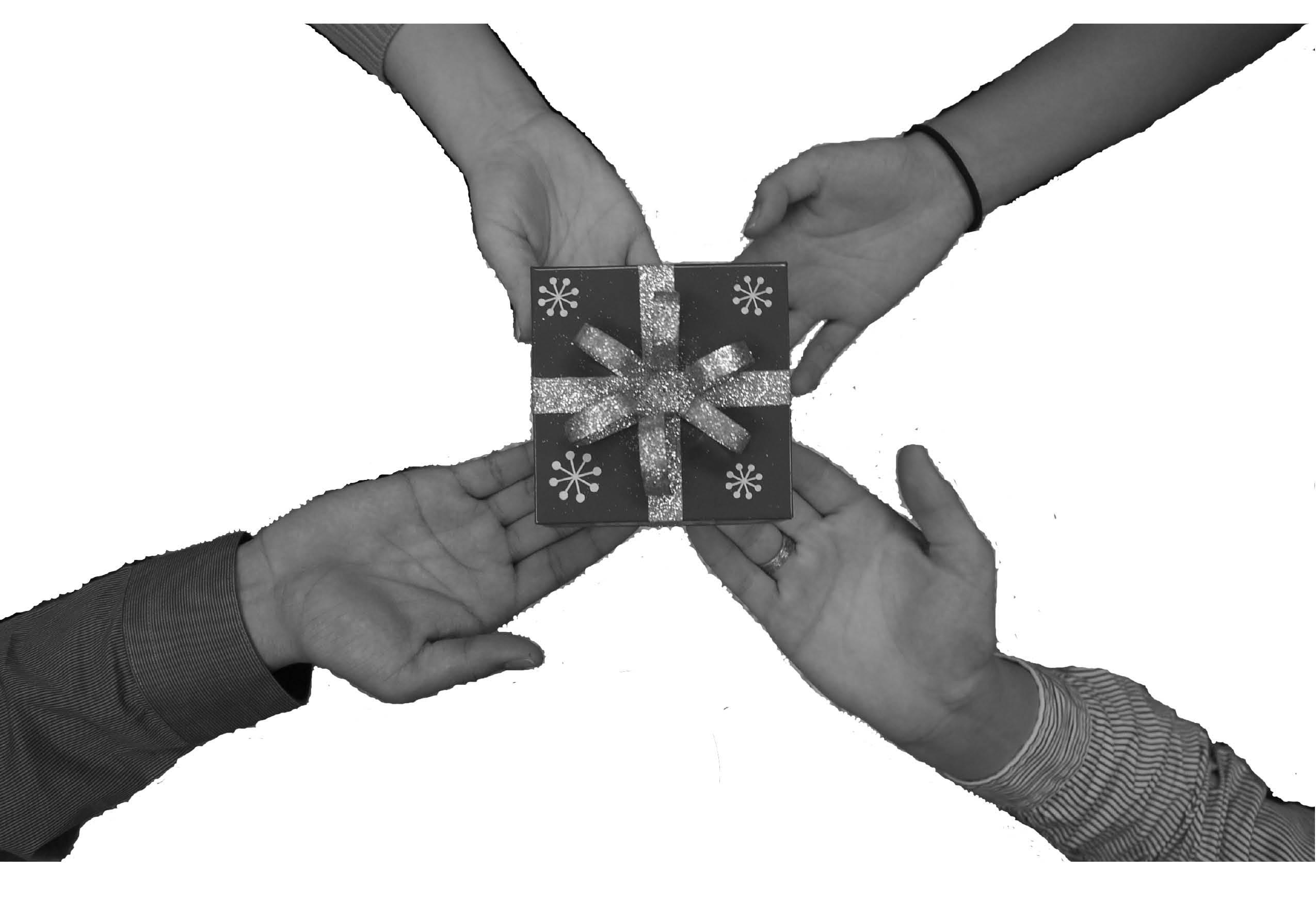 By Jojo Taylor
For the past thousands of years, it has been a popular tradition for children to celebrate the 25th of December by waking up on Christmas morning to see all the gifts under the tree and proceeding to have a filling dinner with their family. In contrast, some individuals are not as fortunate as others to experience this tradition.
In the hopes of aiding families who are struggling during the holiday season, there are clubs donating to those in need of supplies and gifts. Current economic issues have affected families to where they are not able to encounter the well-known aspects of a general Christmas day.
The Fellowship of Christian Athletes and Beta are a few of the many clubs doing projects to support needy families.
The Beta Club will be adopting a family in which members will buy presents for children according to their gender. They are currently gathering non-perishable food items in preparation for a Christmas dinner that will be sponsored by the members.
Adopting a family means that they will find one in need, particularly with many children, and collect gifts for them. Their goal is to gather as many items for the family as possible.
The FCA has also been initiating plans specified for children. They had a service called Operation Christmas Child in which members collected and boxed up items to give to less fortunate families.
"We make shoe boxes full of goodies and school supplies. These boxes are shipped across the world," FCA sponsor Monica Curtis said. "The project was very successful. We filled twelve boxes for six girls and six boys from the ages of six and ten. It shows the Christian message," Curtis said. "Love thy neighbor."
The students feel that giving is more important than receiving during the holidays, a concept that comes with age. After having years of being fortunate enough to receive gifts on Christmas day, they decided that now is one of the best times to give back.
"It makes me feel great because I am helping people in other countries that do not have all the necessities I have," sophomore and member of FCA Haleigh Edwards said. "These projects are good ideas because it shows our school is more than just academically involved by helping people in our community."
The realization of economic tolls on families has caused various clubs to help as many families as possible have an enjoyable holiday despite their circumstances.
FCA and Beta are not the only clubs working in preparation for the holidays. Interact Club is also adopting a child. They annually have a shopping trip in which the members go out and buy the presents they think their child will like.
Mu Alpha Theta, the Math Honors Society, conducts an activity where students pair up, choose whether they want to shop for a boy or girl, and fill up a stocking with gifts.
"People don't expect the math club to volunteer but this shows that we care, too," junior Kevin Hopkins said, who is also vice president of Mu Alpha Theta.
The NHS club (National Honors Society) plans on using leftover profits of last year's turkey feather sales and using that money to actually take children shopping themselves.
The majority of the activities involves buying gifts for children who are unable to improve their family's financial status.  Clubs are taking on the role of a charity system by personally distributing these gifts instead of merely donating money to a charity.
Although students cannot give gifts to everyone, they believe every child they contribute to will change the holiday season for the better. Their goal is to make a difference in the community, no matter how small of a difference it may be.
"It makes me feel great that I can do something to brighten up a child in need's day," sophomore Alyssa Mertins said.