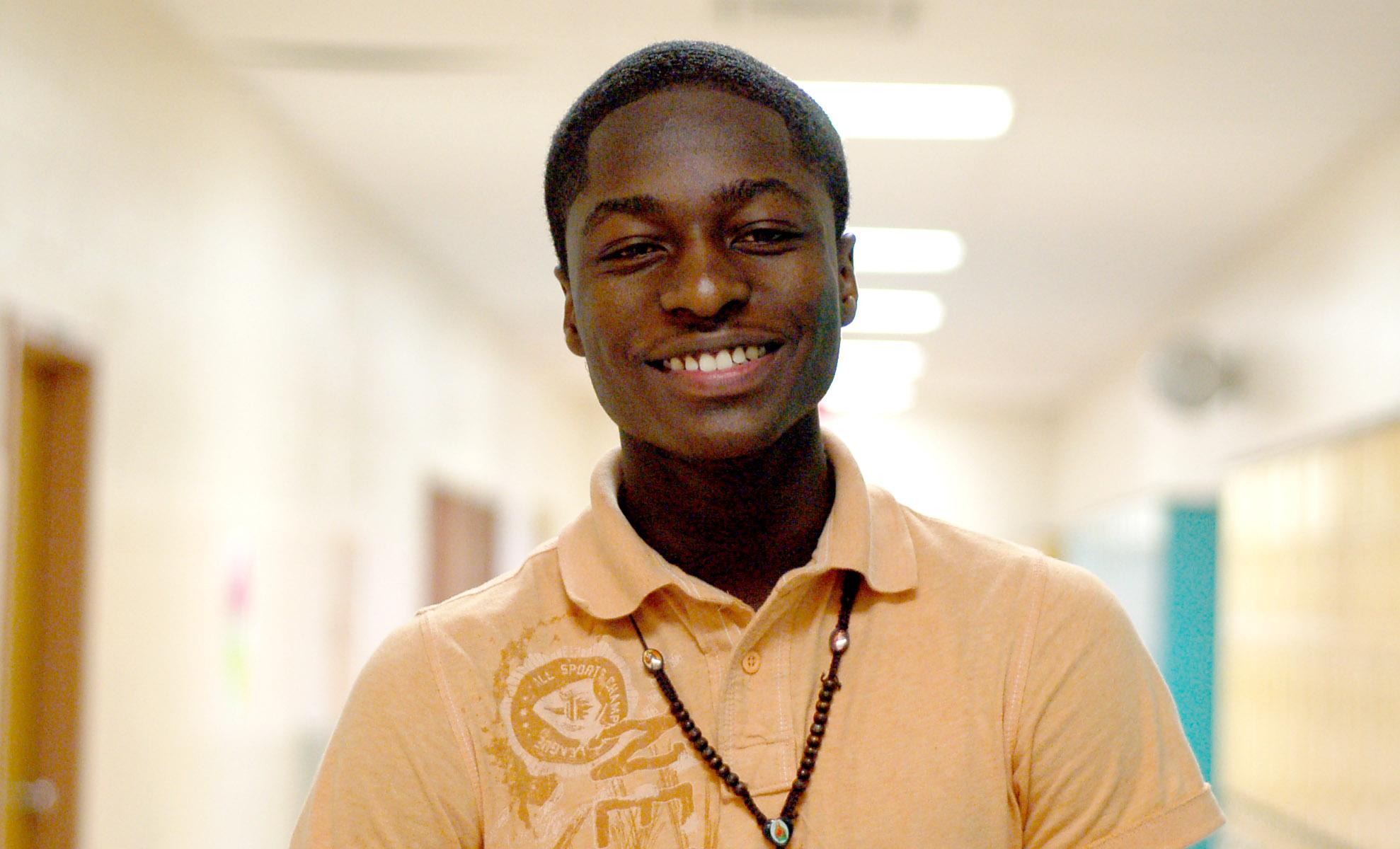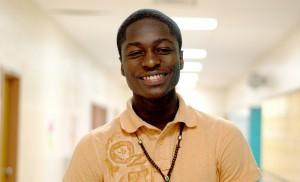 By Tiana Kelly
Imagine flying on a plane for sixteen hours, getting on numerous planes flying to America, from Ghana, Africa. Ghana is located in West Africa with the Atlantic Ocean to the south of it.
Senior Nathaniel Oppong, periodically visits his family in Ghana. He was in the eighth grade when he first came to Virginia, and now he's been here for four years. His mom is in the military which is why they are stationed here. When Oppong first found out he was coming to Virginia he was excited, because he had thought it was going to be fun.
"The culture over here is different, we do everything differently," Oppong said. "Different culture, different way of living, the things you do here I did not do in Africa."
Here in the winter it is usually cold, but in Ghana there is no winter. Ghana's winter season usually sees a lot of rain. According to bsmarkham.com, the dry season runs from November through April. The rainy season starts in May and ends in July when temperatures get a little cooler. Then it is hot and dry again.
"Weather is usually 83 degrees and it never snows over there," Oppong said.
In Ghana there are about nine different languages: Dagaare, Dagbani, Dangme, Ewe, Ga, Gongja, Kasem, and Nzema with French being the main language. Oppong knows three different languages: English, Frate, and Asante.
"In school English is mandatory. My mom's side of the family doesn't speak English that well, so if I had wanted to talk to them, I had to learn Asante," Oppong said.
Food is a necessity and in Ghana family meals are very important. They don't have a lot of fast food restaurants as seen in America. Instead they eat a lot of prepared meals like rice and fried plantains, which is like a fried banana, with mostly everything.
"I like Subway – we had a place similar to Subway in Ghana, but it wasn't as good as this."
When Oppong first came to Virginia he tried to adapt as well as he could. Moving to America was not that hard for him, because he had family already over here.
"Sometimes I try to assimilate and try to talk like an American."