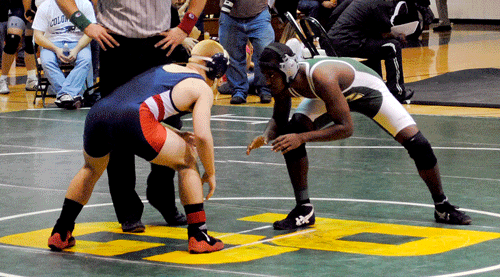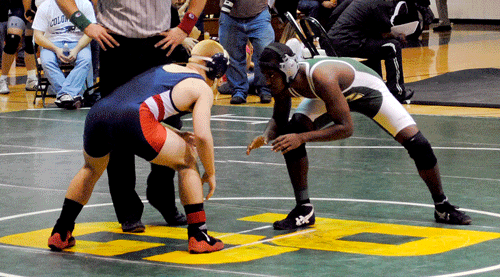 Central District Wrestling Championship Results
On Saturday, February 5th at Prince George High School, the Central District Wrestling Tournament took place. The following Prince George wrestlers made it to the 3rd place match. Wrestlers winning the third place match will move on to the Central Regional Tournament next Saturday in Richmond.
Third place
119: Sousa (PG) d. Wallace (H) 11-6; Fisher (D) p. Honaker (PG) 5:51; Relford (PG) by forfeit over Ed. Lopez (D); 215: Roots (Mat) d. Pervall (PG) 10-3;
Team scores: Matoaca 268.5, Dinwiddie 171.5, Hopewell 147, Colonial Heights 137, Thomas Dale 131, Meadowbrook 95, Prince George 72.5, Petersburg 47.
Photo by Michael Winn