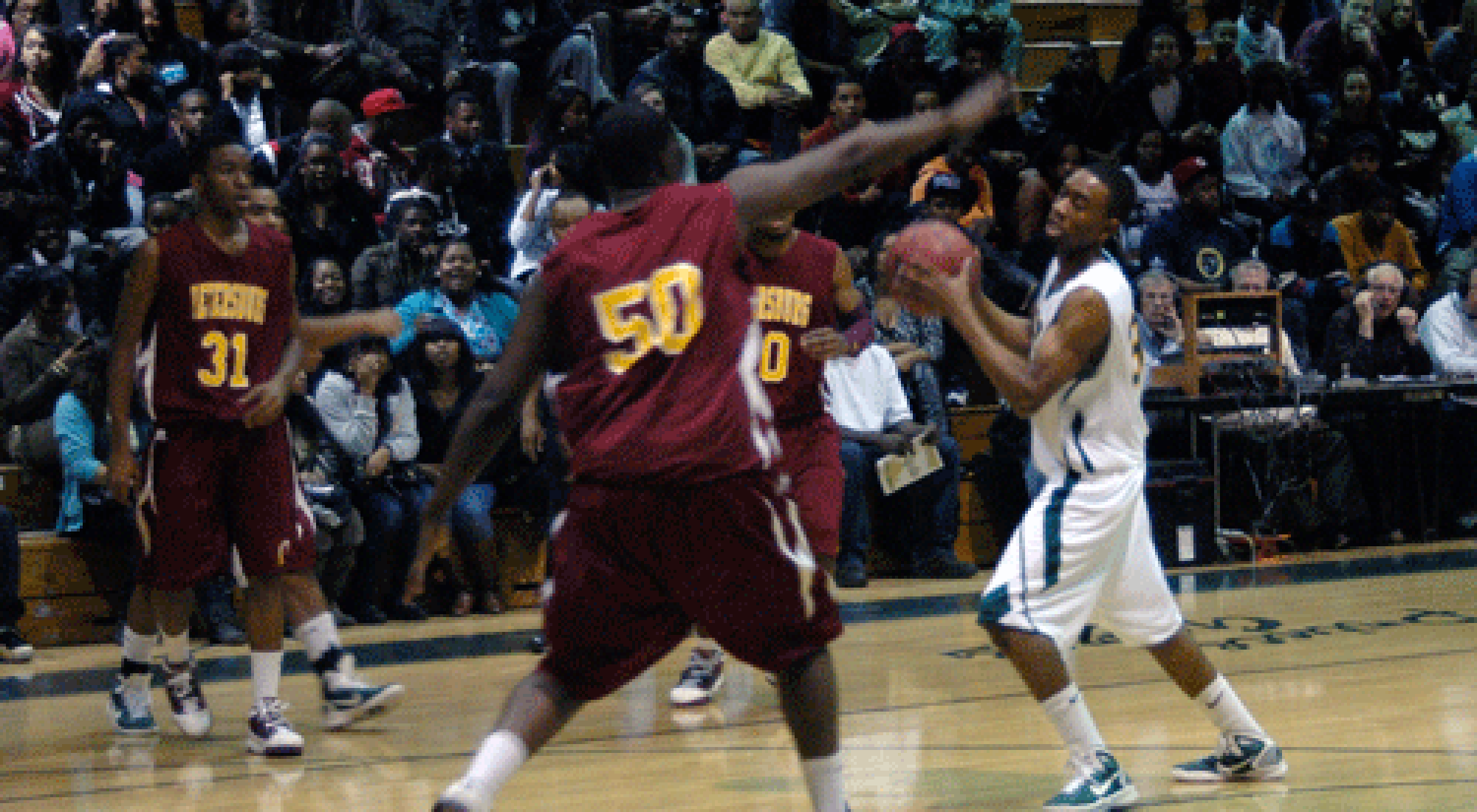 By Wayne Epps
The Royals faced off against Central District foe Petersburg on Friday night, January 8 in a boys basketball game. The Royals came into the game with a 3-6 record, 1-3 in the Central District, while Petersburg came into the game 7-1, 4-0 in the Central District. The Royals stayed in the game throughout the night, but Petersburg was able to come away with a 77-68 victory.
Petersburg's Frank Mason was a force for the Crimson Wave the whole game. He finished the game with 29 points. But, after Prince George was down 20-10 at the end of the first quarter, they came out rolling in the second.
Senior Quenton McDougal hit a three-pointer right off the bat and the Royals kept cutting into Petersburg's lead until the game was tied at 29 with less than two minutes before the half. But, thanks a lot to Mason's scoring, Petersburg pulled away again and headed into the locker room with a 38-32 lead at the half.
The Royals built up some momentum late in the third quarter and finished it down only five points. With the score 55-50 at the start of the fourth, Petersburg was able to add to their lead again. The Royals had some sparks in the fourth quarter, but Petersburg was able to get the win.
The top scorer for the Royals was senior Nic Sulc, who finished with 17 points. Junior Adontis Shelton was close behind with 16 points. Junior Edison Bell added 13 along with McDougal's 11. The Royals will next face rival Hopewell, Tuesday January 11 at home.