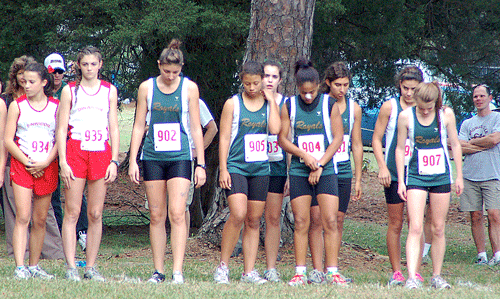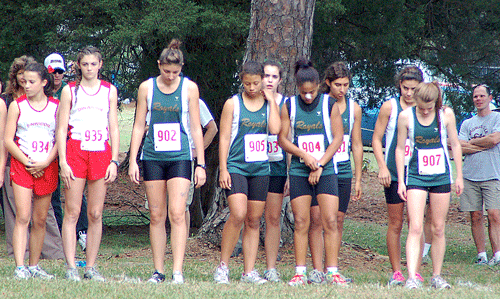 By Michael Winn
On Wednesday, Oct. 27th the Boys & Girls Varsity Central District Cross Country Championship took place at Battlefield Park in Petersburg. The Prince George Girls Varsity Cross Country team came in first with 43 points. Colonial Heights (64) and Matoaca (66) finished second and third respectively.
The top runner for Prince George was Emily Marshall in second place with a time of 21:25. In sixth was Diana Owens with a time of 22:14, in seventh was Rochelle Rawls at 22:24, and in tenth place was Melissa Tomlin with 23:2 .
On Wednesday, Oct. 27th the Boys Varsity Cross Country took fourth with 97 points. The other teams placed as Colonial Heights (84) in third, Thomas Dale (43) in second, and Matoaca taking first place at 34 points.
The results placed Prince George runner, Brandon Parson, in 11th place with a time of 18:53. In sixteenth place was Andrew Beehler with a time of 19:28, and in 21st and 22nd were Jeremy Roberson and Antony Almeida. Roberson ran a time of 20:28 and Almeida 20:36.