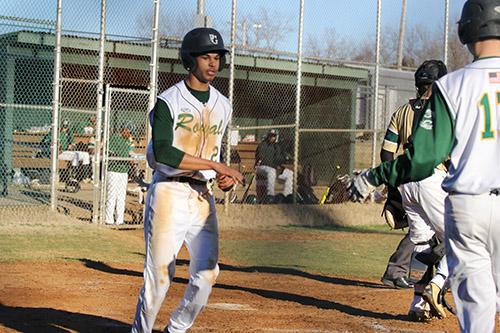 As news of more cases of Covid-19 grows worse, seniors begin to fear their spring sports seasons might never get off the ground.
Covid-19 is impacting everyone worldwide in many ways. One way that affects schools is that spring sports are being cancelled or postponed. While all teams are feeling the effects, seniors have to come to terms with the fact that their final high school season may not happen.

"The biggest impact is probably not having connections with the team and not being able to play the game everyday," senior softball pitcher Erin Miles said.

While schools and sports are out, senior Quincy Sippio, a baseball center fielder knows that it is important to continue doing what he can to improve his skills.

"I have been doing tee work and soft toss at my house," Sippio said.

Many of these seniors have been playing their sports throughout their life. They have played through rec and travel teams as well as school teams.

"I have been playing baseball since I was 8 and this is my 4th season on varsity," Sippio said.

Team connections can carry a team through tough times, so it is critical that teams stay together. They have to rely on each other to get through this gap.

"It is going to be hard trying to adjust to [not having practice], but I will work everyday on little things and keep in touch with the girls on the team," Miles said.

Reflecting on the whole experience, Miles has some advice for her teammates.

"The best advice I could give my teammates is to not let this break from softball affect your ability to play," Miles said. "You still need to work hard just like we did everyday after school."