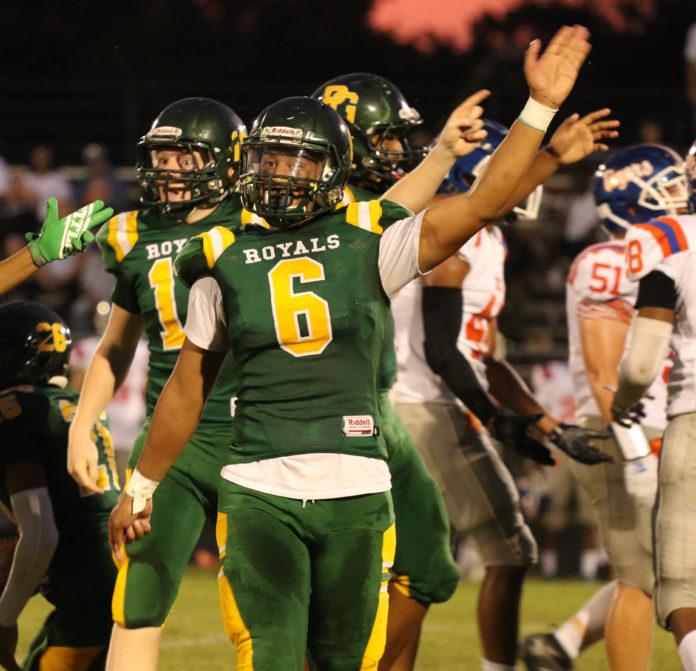 Over winter break while most students were celebrating at home or visiting families senior Aurthur Pine was participating in a once in a lifetime experience in California with a group of people he had never met before.

In December, Pine received a letter from the Polynesian All-American Bowl (PAAB). The letter was inviting him to go to California to participate in the 2019 PAAB.

When asked how he felt when he received the letter Pine said, "I thought it wasn't real at first and then I made a couple phone calls and realized it was legit."

Now due to the fact that this bowl is in California and is mainly populated by west coast players pine didn't know anyone when he got over there.

But when asked what the atmosphere of the bowl was Pine stated, "It was really fun, just the whole atmosphere felt like family" 

Now due to the fact that the bowl was made up of a group of high schoolers with all different types of islander heritage they did some team building events.

When asked what type of events they did Pine told me, "We made a Fale, and a Fale is where all the families would come to (in an islander village) and it was us coming together from different parts of the world and coming under one roof and bonding as a team."

Along with building the Fale Pine said they also learned and performed a Hawaiian song

While Pine was at the bowl there was some big time players also like NFL wide receiver Juju Smith-Schuster for the Pittsburgh steelers and current AFC Championship finalist, Tennessee Titans quarterback Marcus Mariota.

Pine played as number 6 for Team White under Head Coach Drew Aumave as a full safety and strong safety.

Pine's team ended up winning 35 to 13 against Team Black.