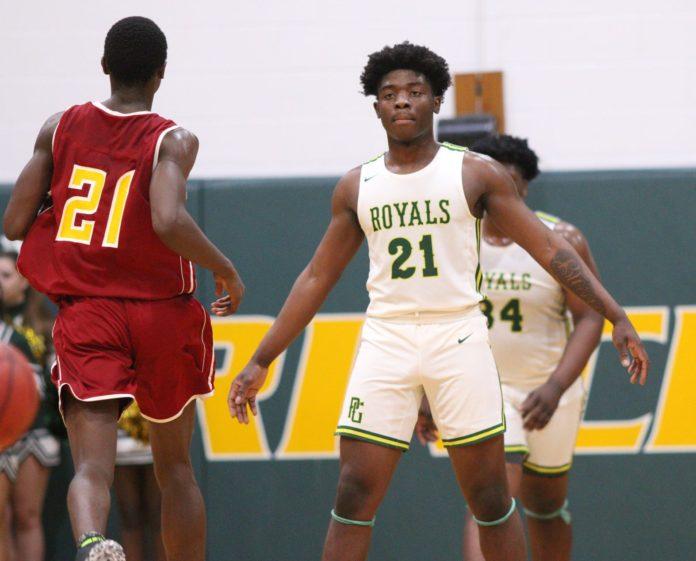 On Tuesday, January 14, the varsity boys basketball team celebrated their win against Petersburg, 68-56. After a victorious three game week last week, the Royals were ready to bring the heat.
Leading the team throughout the game was sophomore Curtis Allen who put up 21 points on the board to help lead his team to victory. Another major contributor was Khalif Dickson who put up 12 points against the visiting Crimson Wave.
The team is now 7-6, with 9 games remaining in the regular season. On Friday, January 17, the Royals will take on the Hopewell Blue Devils (9-2). The game is at home and starts at 7:00.
Photo by Ashley Thacker.

Photo by Madison Bailey.

Photo by Ashley Thacker.
Photos by Madison Bailey, Ashley Thacker, and Masako Kaneko.
For more photos of the game visit:
https://trnwired.smugmug.com/Sports/Winter-Sports-2020/Boys-Basketball-vs-Petersburg/