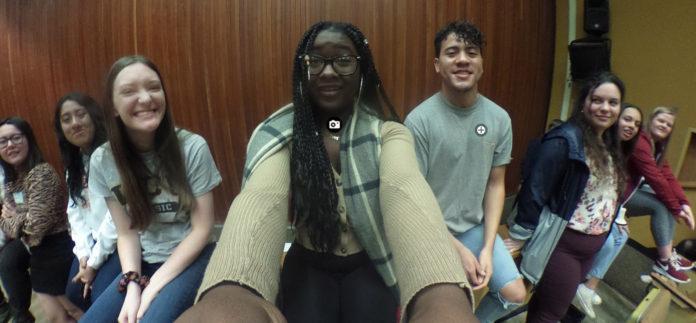 On Friday, January 11th alumni returned to discuss their experiences from their
Graduation is one of the most memorable moments of one's life, but it can be scary thinking about the future. To remedy these fears, alumni returned to give advice while on break.
"You get to study something you genuinely enjoy and want to do in
life," graduate Anna Mitchell said.
Although graduation does come with a newfound freedom, there are some difficulties that come with it too.

"Finding the community you fit in with can be difficult, especially with me being an introvert," graduate Julia Dickey said.

The new world that is college requires a lot of preparation, many underclassmen must rely on what they knew before entering college.

"I would not study when I was in high school and I wish I had taught myself to, because I am still learning even now in
college," graduate Kacine Lawrence said.

College can give students the opportunity to reinvent themselves
despite their high school history.

"Old Dominion University gave me the space to become my own person free of judgment," graduate Adina Purdel said.
It can all be scary. Many students face a fear of what their major should be.

"It is fine to be undeclared because you will eventually find what your path is," graduate Madison Birchett said.

Leaving your friends when heading off for college can be one of the
hardest things about it all.
"The people you meet are great and a lot of the times they are similar to you,"graduate Kyla Nase said.

With the alumni help, seniors left knowing their future is going to be fine.