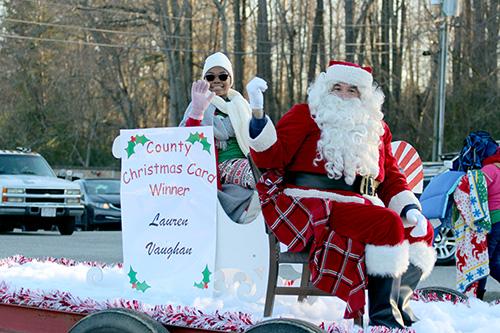 On December 7th, many families lined the sides of Courthouse Road, waiting to see the Prince George Annual Christmas Parade.

Last Saturday, Prince George's Annual Christmas Parade was held at 3 o'clock. The parade started at Beazley Elementary School, and continued down Courthouse Road. Many groups participated in the parade.

"I was in the parade for my church, Unity Baptist," freshman Emily LeDoux said. "I helped hold out banner."

Some of the other groups that participated in the parade include dance schools, other churches, school clubs, and contest winners. There were also many people dressed up as Christmas characters. 

The Prince George High School had many clubs and teams involved, including the Key Club, DECA and the dance team. The Christmas card contest had a float for the winner, Lauren Vaughan.