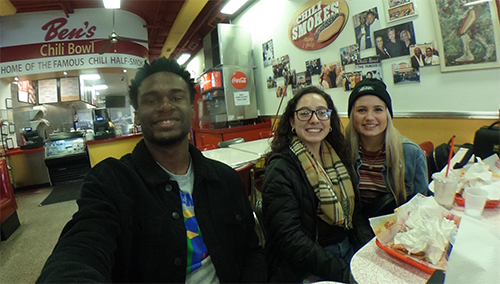 As part of the trip to Washington, D.C., the journalism students arrived on Wednesday, November 20th at the offsite hotel in Arlington, VA. Once they arrived, the 22 journalism students, composed of PGTV, The Royal News, TRNWIRED, and Peerage staff members, went on a search for lunch.
The students found Ben's Chili Bowl in Clarendon, VA – just between the Rosslyn and Court House metro stops on the Orange line.
Click on the 360 image to see inside this restaurant and listen to what some of the students had to say about their food.