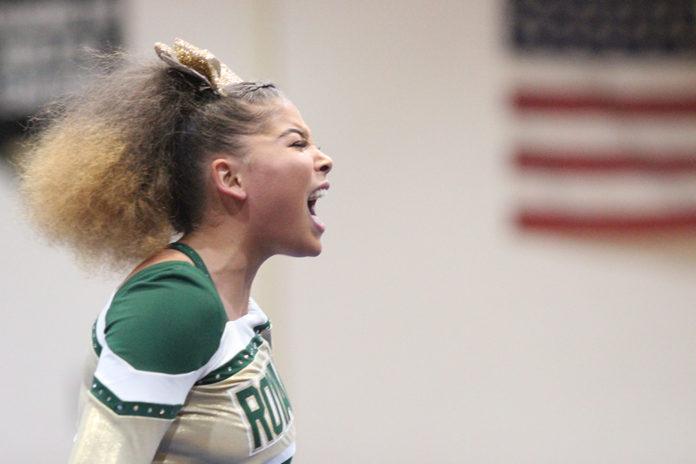 On Thursday night, five schools converged on the high school gymnasium to compete in the Central District Cheer Competition. Thomas Dale, Dinwiddie, Colonial Heights, and Matoaca performed as well as host school Prince George.
Although Thomas Dale took 1st place home, the Royals cheer team will move on to compete in regionals in the upcoming weeks.
Photos by Madison Bailey, Madison Cleveland, and Kacey Kei.
To see more photos go to: https://trnwired.smugmug.com/Sports/Fall-Sports-2019/Cheer-Competition/