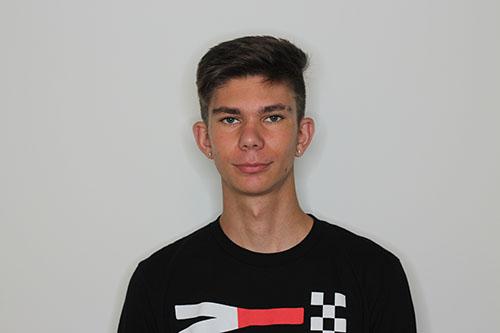 Walking past his house, one can find Chris Newton learning the newest skateboard tricks.
Newton is a junior at Prince George high school. In his free time, he enjoys hobbies including skateboarding, listening to music, and hanging out with friends or family. More seriously, he also has goals for school and his future.
"Sometimes it (learning skateboard tricks) can take longer than others. Some of the basic tricks may take you a couple days if you have your balance and stability on the board."
Since he spends much of his time practicing and learning about skateboarding, he knows his way around the sport.
"I know the basic good bearings of good skateboards, and not to get a Walmart board obviously. Some grip tape can be bad, and you want to get good grip tape in order to get everything straight."
In addition to skateboarding, Newton has other hobbies as well, including music.
"I listen to some rap and some pop. I really like Juice Wrld, so I listen to that a lot."
If he's at home without his earbuds in, he's probably playing video games in his free time.
"Sometimes we (him and his father) will play video games together. We'll play often.
When school starts up again, Newton has plans for preparing to get all A's.
"Studying more and doing what I'm supposed to. I haven't really tried in the past two years, which has been bad for me."