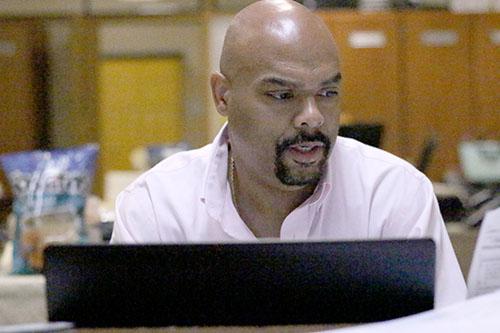 Watching a student struggle, not only with probation but with the denial of classroom instruction, made Celvin Richardson decide to become a teacher and to do something about it.
Richardson has been teaching for ten years after being told that the only thing he could do to help students in bad situations was to become involved.
"I had a kid on probation who did not get any instruction for a whole semester," Richardson said. " I complained and had the teacher in court about it and their response was that if I wanted to do something, I needed to get involved, get into education."
Since then, Richardson has taught all grade levels and all subjects. This year, however, he will be limited to only a few.
"I am teaching biology, ecology, geometry and life skills," Richardson said.
With his years and experience, Richardson has concluded that students are the most important thing about his job.
"It's all about the students," Richardson said. "I look into the best interest for the kids. I just want to see them achieve."
In fact, one of Richardson's most memorable moments as a teacher was helping a student pass their SOL.
"I helped a student who had missed passing the SOL and had to retake it," Richardson said. "Another teacher sent her to me to work with me in order to pass her SOL and she needed like five points to pass it. After working with her, giving her some strategies, she passed the SOL that she needed to graduate."
After 10 years, Richardson still finds excitement with each new year with new students and no longer worries about nervous energy.
"I'm excited to get a new group of kids but I don't get nervous," Richardson said.