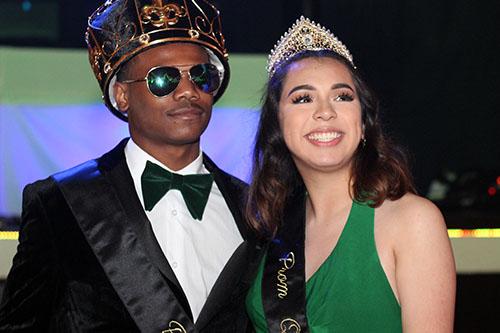 Lights with all varieties of color filled the room of the Old Towne Civic Center in Petersburg as students danced the night away at prom. Prom started at 8 PM, Saturday, April 27 and ended at 12 AM Sunday morning.
Around 10 PM, the prom court was brought onto stage, and the Prom King and Queen were announced. Senior Genesis Sanchez was chosen for Prom Queen 2019 and Ja'jour Lambert as Prom King 2019.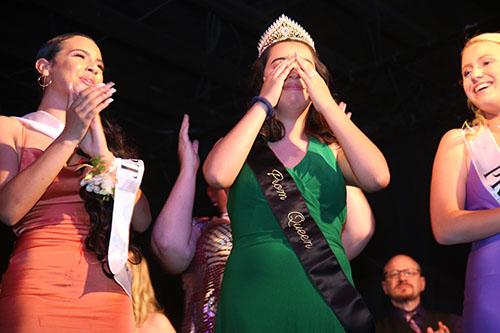 "I have gone to a prom before but this is my first Prince George prom," Sanchez said.

Having been her first Prince George prom, Sanchez was more than happy to accept her prize.

"My dream was to win Prom Queen since I was little and my dream came true," Sanchez said. "I danced. I laughed. I hung out with my friends so of course it was everything I've hoped for."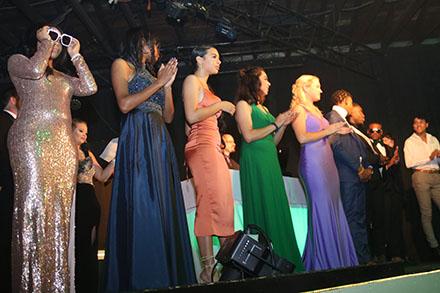 Sanchez's date, Lambert, was also very excited about winning Prom King.

"It was a very good night. I had more fun this year because the majority of my friends came. We took pictures, and danced," Lambert said.

Winning the throne was quite an unforgettable moment for both, but Sanchez and Lambert both agreed that their favorite part was hearing each other's names being called out for the title.

"She told me it was her dream and I'm glad on prom night I was apart of making her dream come true," Lambert said.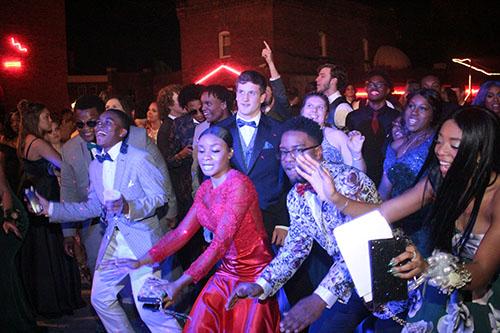 Students had the opportunity to participate in After Prom also which was held at Swader's Sport Park from 11 PM to 4 AM. After Prom was sponsored by the PTA.
A little over 600 students attended the combined events on Saturday night.