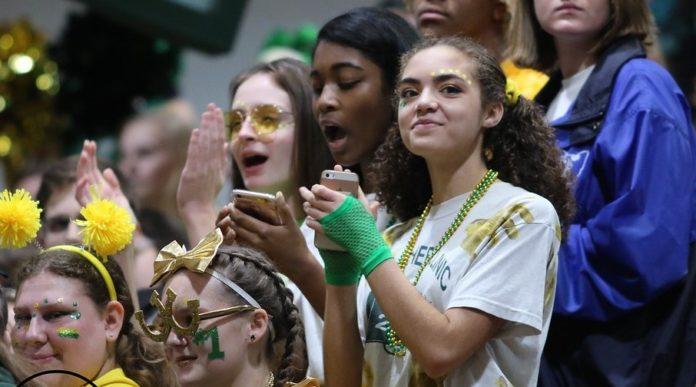 Students wait patiently with anticipation to find out who won the 2020 Student Government Association class elections. The races were tight. The candidates meet with Mrs. Edmundson to find out the winners. The winner for senior class president…junior Ashley Thacker.

Last year, during the election, Thacker lost to junior Carter Marks. This year the race was not only tight, but fair game for either candidate. With a different approach to the election, Thacker was able to win.
Not only is Thacker the new senior class president, but she is also the valedictorian of the class of 2020.
"I will find a way to balance both by managing my time wisely and representing my class at school events," Thacker said.
The race for senior vice president was a tight race as well. Juniors Amanda Harris and Masako Kaneko were fighting for the spot. Not only are they friends, but they are on the tennis team and have a couple of classes together.

With each election comes a new vision. For Harris, having Thacker as the president, opens up a wider communication system.

"She and I communicate well and we can bounce ideas off the other quickly," Harris said. "I feel like we'll be able to accomplish more than previous years this way and I know that by working together, our ideas will combine and turn into something great."

With new people taking office in the fall, there are lots of things to be brought to the table.

"Senior year is a big year so I would really like to add more activities to the schedule for next year to unite not only the senior class but the whole school," Harris said. "I would like to see more spirit and inclusion within our school and the ideas I have for this school should encourage that."
The week before class elections, SGA elections were held. Junior Madison Cleveland ran and won the president position. Cleveland currently holds the position of SGA vice president.
"The transition from Vice President to President will be quite big," Cleveland said. "Instead of me being the next person in line, I am now the head. I will lead all of the meetings now."
The 2020 school year is going to be full of more school spirit and student involvement.

" I hope to bring a more unified school as well as a more spirited student body," Cleveland said.