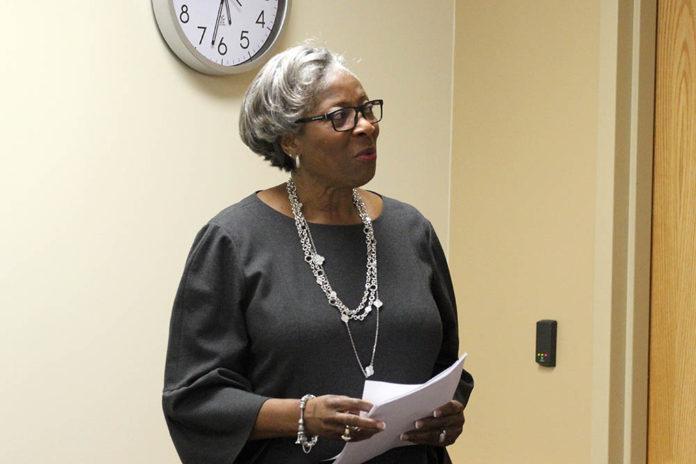 Superintendent Renee Williams once walked down the hallways of Prince George High School. While heading to class as a student she felt as if she's was invisible. The teachers ignored her and even her own classmates. Even though she endured this struggle, she carried on until graduation.
Williams was one of the first ten black students to graduate Prince George High School. She has been a teacher, Assistant Principal, Elementary Supervisor, Secondary Instructional Director, Facilitator, Director of Secondary Education, Assistant Superintendent, and now Superintendent.
"After graduating from high school, I went to Virginia State University and earned a BS degree in Elementary Education," Williams said in an email interview. "I have also earned a Master of Education in Education-Administration from VSU."
Williams' career path began right after she graduated Prince George High School. She worked as an assistant aid at a summer school program in Hopewell. She looked up to Linda Hyslop who became "instrumental" in her educational journey.
"I decided to become a teacher in the 5th grade while attending Bessie H. Mason Elementary school in Disputanta, Virginia. Ms. Julia Scott, my 5th grade teacher, was my favorite I wanted to be just like her," Williams said. "We knew she cared about us and she always found ways to help us learn. Ms. Scott asked difficult questions and demonstrated how to apply what we had learned."
Although she has dreamed of becoming a teacher, her career journey has let her understand Jeremiah 29:11 (NIV) much better. Along with becoming superintendent, her and her division successfully applied for grants to increase digital learning in the classrooms, Increased school security, implemented reading and math programs, and much more. She regards those successes as the dedication, commitment and the hard work of teachers, administrators, and staff with support from the Prince George School Board.
"I believe that we can and are making a difference not only in the lives of our children but in humanity as we prepare students for post-secondary education, the work force and to be productive citizens," Williams said. "Our democracy depends on an educated citizenry."
With Williams being a lifelong resident of the county she believes it is an honor to serve the county and its children.
"It has reaffirmed how important it is to have a strong faith," Williams said. "There is no way to predict with certainty what may happen on a given day."
Throughout the four years of being superintendent, it has taught Williams that one should have trust in others. She believes that having faith spiritually helps her resolve problems and issues. She has learned to trust the teachers, administrators, and support staff and that they will carry out their duties and responsibilities so they can tend to the needs of the students.