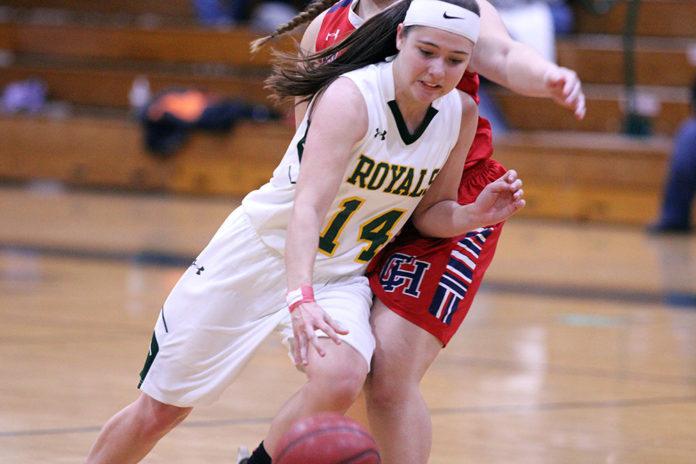 The girls basketball team handed Colonial Heights the second loss in two meetings this year as the Royals put 70 points up on their opponent last night. The team was led in scoring by sophomore shooting guard Racheal Blumenschine who had 14 points.
The victory also was helped in part by Annie Fulmore who scored 14 points herself for the Royals.
The Royals held off Colonial Heights on defense. The Colonials leading point scorer was freshman guard Jayla Stith who had 19 points.
The girls game against Hopewell on Tuesday night was postponed due to the weather. So the game against Colonial Heights was their lone contest this week.
The Royals finish their season next week with games against Matoaca (Tues.), Petersburg (Wed.), and Meadowbrook (Thurs.).
Photos by Madison Bailey. Find more here: https://trnwired.smugmug.com/Sports/Winter-Sports-2019/Girls-Basketball-vs-Colonial-Heights/