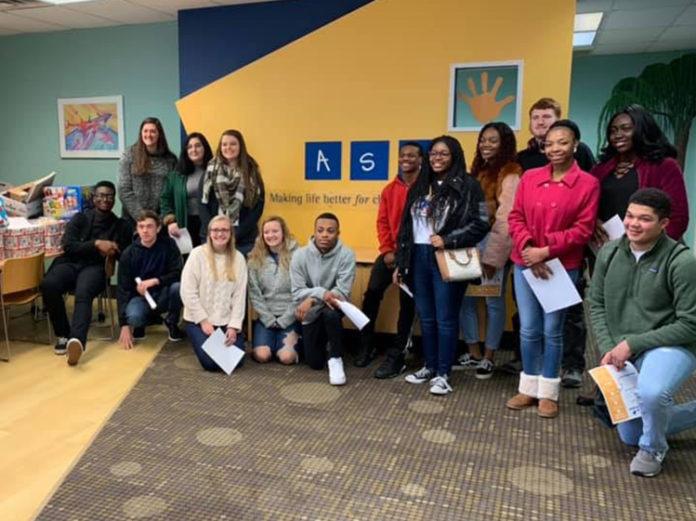 Since the Thanksgiving of 2018, parents, students, and teachers have been donating money to buy unwrapped toys that go to teens at the VCU Children's Hospital. The objective of The Teen Toy Drive is to come together as a student body and celebrate the Royals spirit. This donation event has been in business for five years.

"Actually Ms. Heath and Mrs. Webb are in charge, but this cause is near and dear to me," government teacher Vicki Hale said.

Hale's students went door to door collecting loose change to help purchase gifts and items for the hospital patients.
"I teach teens and when I was in the hospital a few years ago for an extended stay, I was so bored that I would have welcomed some of the things provided by this group," Hale said.

The drive began before the holiday break but due to snow it took a while to complete.
After Thanksgiving, Hale said that Ms. Heath puts out an e-mail explaining the reasoning behind the project and then those that volunteer to participate asks their students to contribute.

"I go further, by sending my students throughout the building during the day from then until Christmas Break to ask students for money and they are very generous. I also ask students to inform their parents, so they can contribute," Hale said.

There is a lot more to the collection than just walking the halls.
"Ms. Hale's students group everything accordingly, for example, we have socks, we have makeup, and we have games, which is all stalled in boxes," Hale said.

The group takes it to the headquarters which is located in downtown Richmond.

"Then we give the gifts to the patients based on what they think the patient's interests are. They are with these patients so much, they know what the patients like," Heath said.

Students, parents, and teachers have been donating for years now. The cause for The Teen Toy Drive is not only to benefit teens at the VCU Children's Hospital but also to honor Miss Heath's cousin's three-year-old son, Quinlan Steele Thomas, who lost his battle against Leukemia in August 2014. This donation event is a great way to contribute. Giving as little as a penny can do so much for a teen at the VCU Children's Hospital.