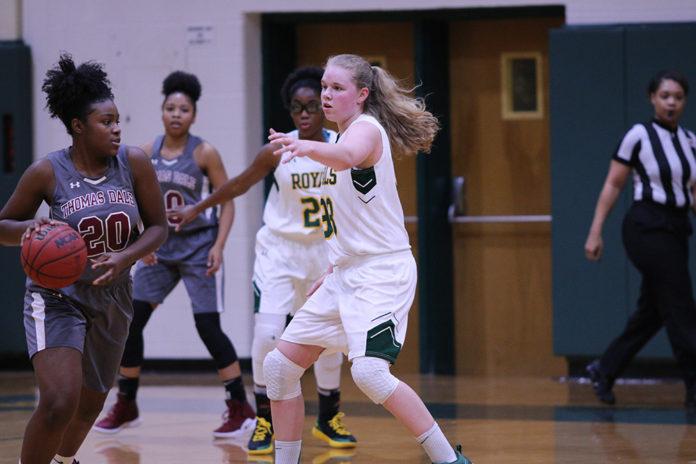 On Thursday, Jan. 10, the girls basketball team faced a Thomas Dale squad that entered the night having won six of their last seven games, with the only loss to one of the top teams in the area.
The Lady Royals were looking for payback from their first loss to Dale by a close ten points, but the Knights proved too much offensively defeating the Royals 58-28.
The Lady Royals were led in scoring by sophomore Thaydn Harpin who scored 12 points. Thomas Dale had two girls post double digit scoring totals: Brown (20) and Henderson (16).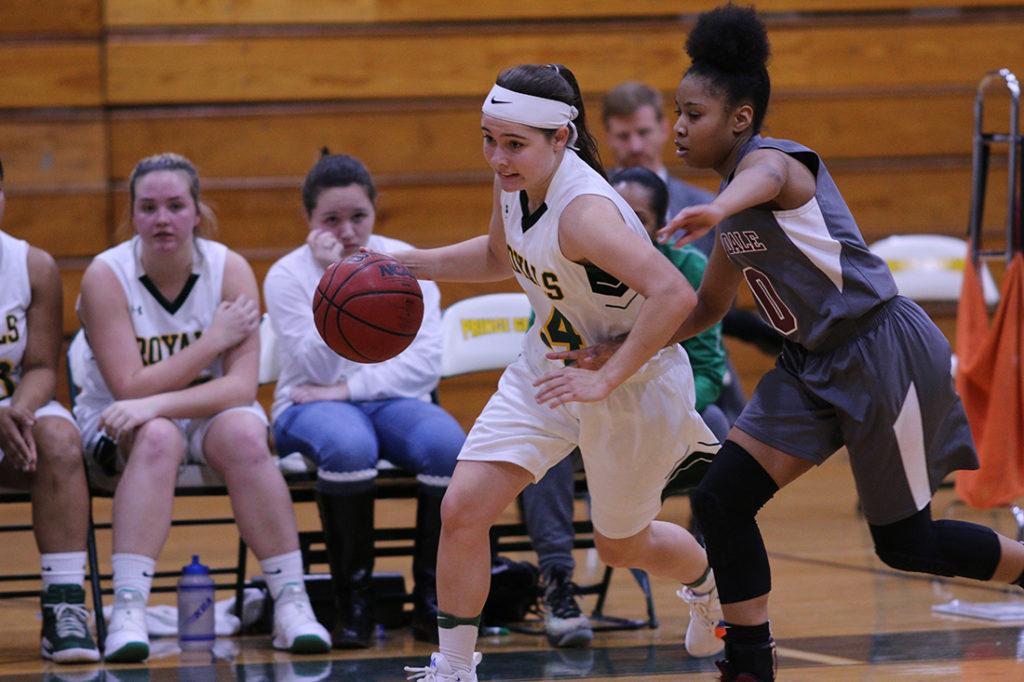 The girls look to rebound against Dinwiddie on Tuesday night (1/15) on the road.
Photos by Monica Thompson.