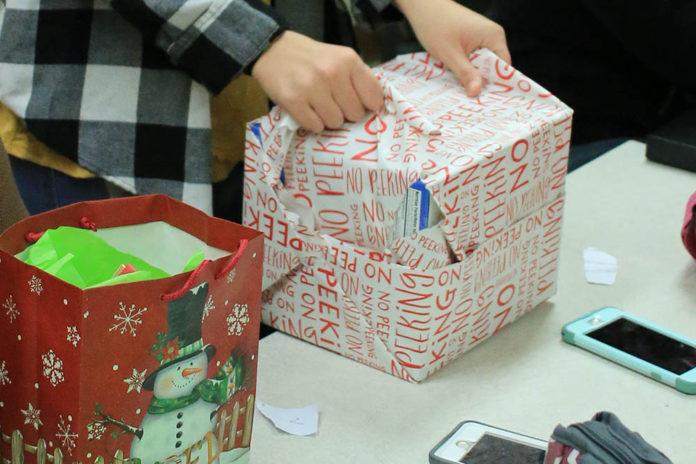 Dads: You know them, you love them, and you're finding it increasingly difficult to shop for them with each passing year. So what do you do? Do you settle for yet another tie? Do you really want to get them another box of frozen mail-order steaks?
Trust me, you don't want to do that and Dad definitely doesn't want to fake smile through yet another Christmas. This year get Dad something he really wants, don't worry I'm here to help you with a Top Ten Gifts For Dad!
In 10th place we have The New York Shaving Company Ultimate Shave On The Go. This is a great gift for dads' with beards, it helps to maintain beard quality, keeping it clean and healthy. Not only is this gift going to blow Dad's mind, but it is a truly practical gift that he is sure to use.
In 9th place we have the eTape16. The eTape16 is another sensible gift that Dad is sure to love. This gift is for working dad's, handymen that do there own work and refuse to call in a plumber, carpenter, or electrician. The eTape16 is a digital tape measure, making it easier for Dad to see the numbers. It is durable, weather-resistant, and made of poly carbonate plastic, making it practically indestructible.
In 8th place we have PhoneSoap. PhoneSoap is a UV-light sanitizer, it kills bacteria while charging your phone. This gift is for the tech-savvy dads'. This gift can also clean your cards, money, and keys.
In 7th place we have Second Time Around Watch Company. These watches are guaranteed vintage. These watches are for the stylish dads' who love to show off classic swag. Every watch is 100% genuine and authentic, it also comes with a two-year warranty. This gift is especially noteworthy because of their overnight shipping.
In 6th place we have Jaybird Bluetooth Headphones. These headphones are for the athletic dads'. They are made with a slight curve to help keep them in your ears while you run, bike, climb, or snowboard. They were made specifically for athletics because the creators believe that "music enhances performance".
In 5th place we have Away. Away is a luggage company that has perfectly sized luggage for any trip. Their sizes vary from carryon to check in sized. Away also creates interior organizers to help ensure everything fits. This gift is for the traveler dad's, it's great for going on business trips or family vacations.
In 4th place we have The Sonos Playbase. This Sonos speaker is sleek and low-profile, but it emits movie theater quality sound. This speaker is for the tech-savvy dads', although it is a product that the whole family could enjoy, its high quality makes it a great speaker for watching television.
In 3rd place we have Sony Cyber-shot® DSC-HX80. The quick lens and HD video built into this camera were meant for capturing fast kids. This gift is great for every dad! This gift can be used to capture family memories.
In 2nd place we have the Funny Mug. This gift is an absolute necessity that Dad will use everyday, and that portrays the truth in the funniest way possible. This mug comes with options for size, and design fillings. This mug is also microwave safe, and scratch resistant.
Finally! In 1st place with the most wanted gift by Dad's, it's….you! Dad simply wants to spend the day with you, because that is what Christmas is all about, being together. However, not the whole day, Dad requires time to himself because you are quite annoying at times. This Christmas spend time with your family instead of running off to play with your new things, make sure to tell them "I love you" and "Thank you". Have a very Merry Christmas!