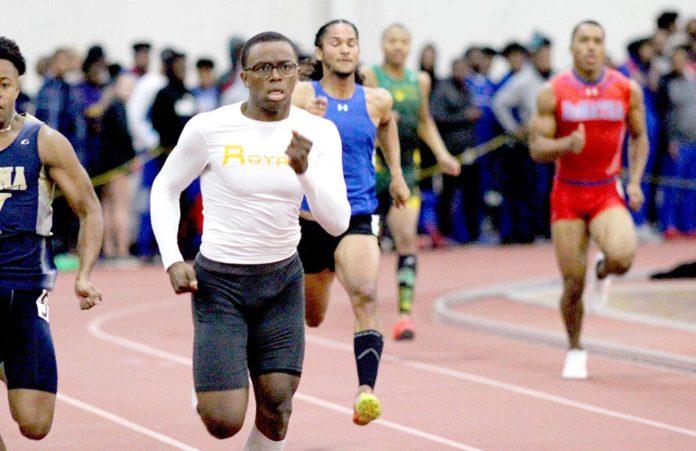 The indoor track team is off an running again this year having been to several meets in the month of December. The team traveled to Hampton Roads on December 7 & 8 to compete at the Real Deal High School Classic.
With some of the toughest competition in the state attending the meet, one returning state champ for the Royals found the podium again. Junior Javonte Harding place 1st in the 300m race with a time of 35.66 and placing 3rd in the 55m with a time of 6.45.
Several other Royals had strong finishes. The boys 4×200 m relay team finished 6th with a time of 1:35.16. Girls track sprinter Anajsi Certain finished 2nd in the 300m dash with a time of 52.10. Runners
Lauren Peade, Riahna Jordan, Breynaiya Harris, Tyyonna Lewis,Kolbi Sculthorpe all finished in the top 5 for their heats.
Finally in the field events David Mulkey finished 9th in the pole vault.
Photos by Chandler Coleman.