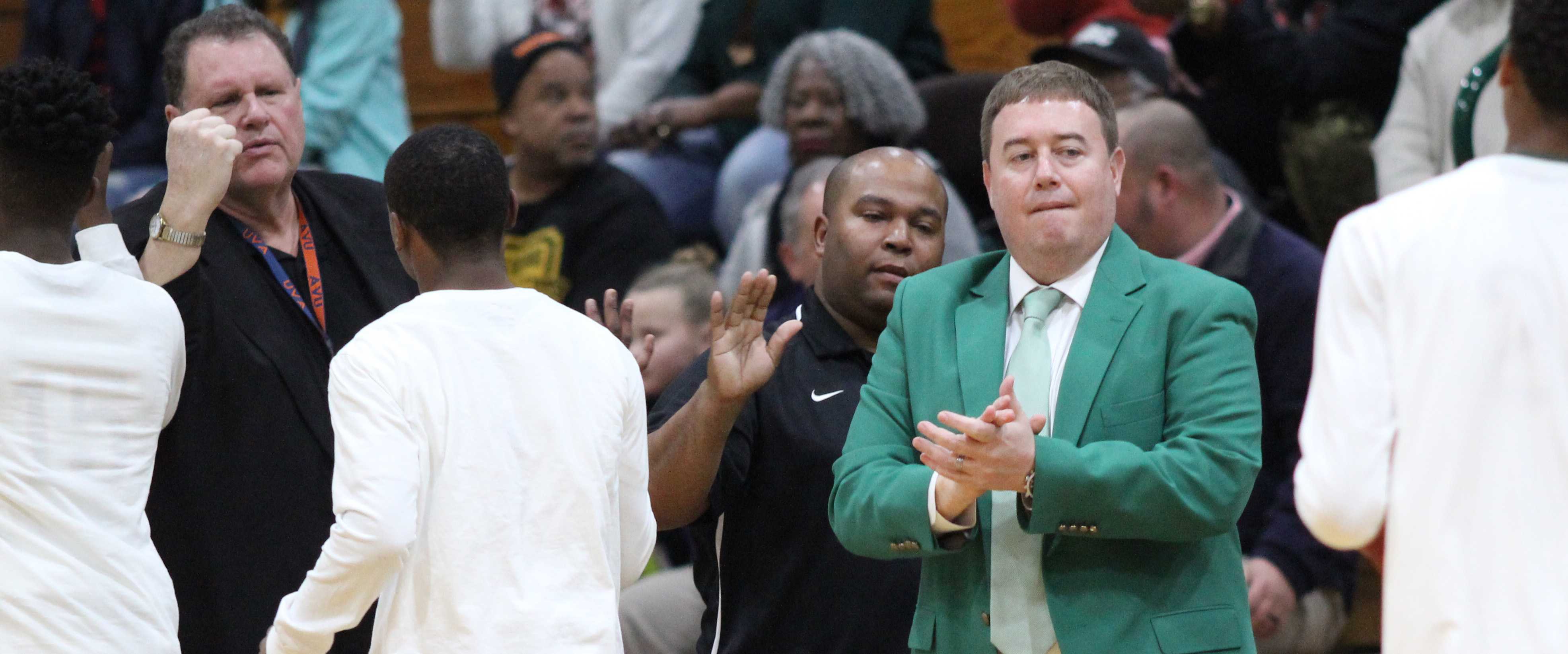 With the boys basketball season finally rolling around, Carter Marks sits down with Coach Carr as they preview the season.
CM: Hello, my name is Carter Marks and I'm here with head coach Travis Carr. And this is the Triangle and Two podcast.
With your season finally arriving with your tryouts this week, what has been your favorite part about it so far?
TC: Carter, actually, my favorite part is getting to talk to you again and doing the Triangle & Two podcast here. It's good to see all the fans. The school is excited for basketball season and all winter sports. You know the players are excited for the season to start so they can stop offseason workouts. That's probably the worst part about the season, but that's the time we put into work.
So it pays off during the season. They're ready to get going. They're ready to play other guys other than themselves. They have been doing it all summer and all fall.
CM: Having seven backup, most are your role players from last season, what has to be done for these players to step up and fill the shoes of the seniors who left?
TC: That's one of our obstacles this year? We graduated all five starters who were seniors. They're all playing college ball somewhere.
They're there. They've got big shoes to fill but like I told my guys their shoes are in West Virginia and North Dakota right now. I'm worried about the shoes of the seven guys and the roles they are going to step into.
CM: With your whole season ahead of you, who are you circling on the schedule for the biggest game?
TC: There is some tough competition on our schedule this year.
If I had to circle some teams who I think will be tough… Hopewell is always tough. That will be one that should be a great game. Also Matoaca is going to be very strong this year. They have a lot coming back and pretty much every team in the old Central District slate that we play. It's going to be a battle every night. I want to see the fans out at our home games and if they want to travel with us on the road that is great too. I can't wait.
CM: Thank you Coach Carr and that was the Triangle & Two podcast.