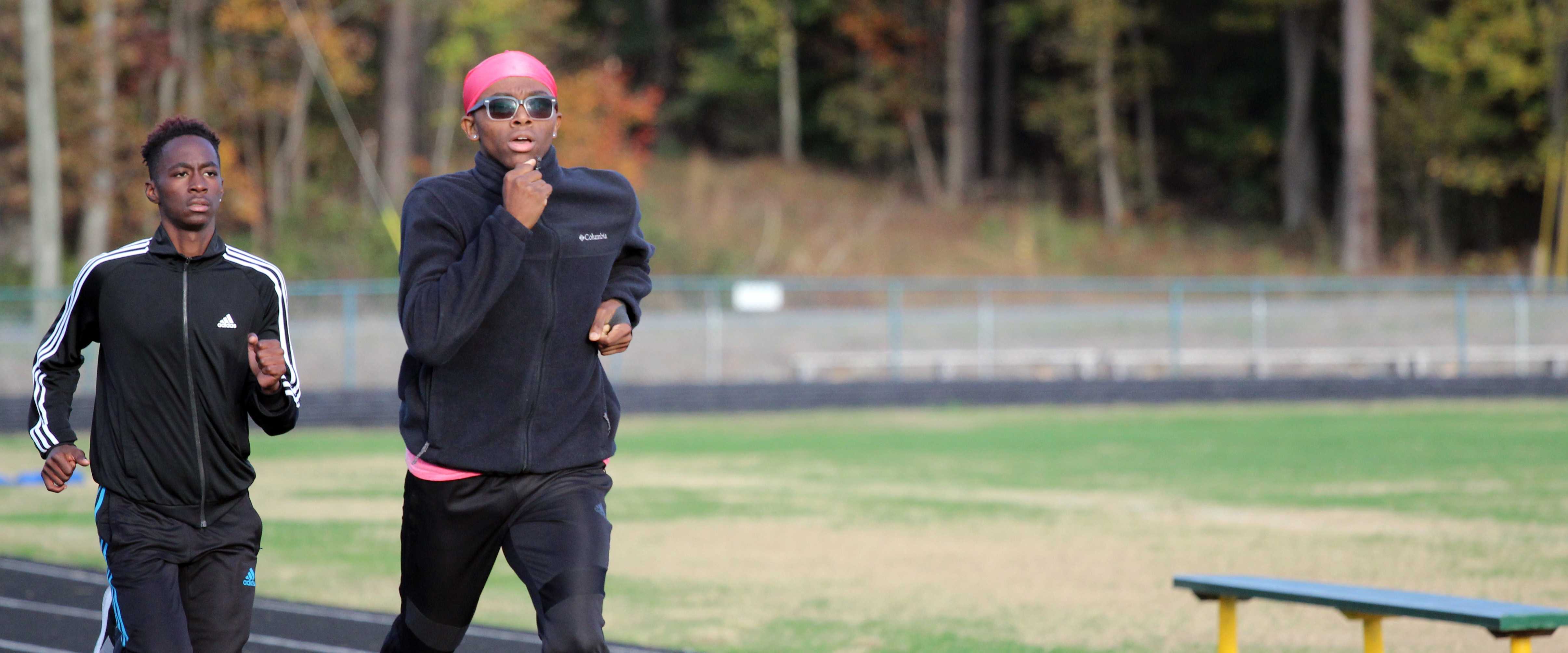 Junior Javonte' Harding has one goal this indoor season – to make it to states again. Except this year he plans on taking more people with him.
Harding won the Class 5 state title in the 200 meter dash in the 2018 Southern Track Classic.
The Royals indoor track team has had runners go to state championships since 2013. The team has also had four state champions in the last five years.
"Getting any kid to succeed is about vision and belief. You first must make kids dream big then make them work towards their dreams," Indoor Track Head Coach Will Stevens said.
After winning states last season, Coach Stevens would like Harding to be someone that both returning runners and new members of the track team can look up to.
"I'd like Javonte' to be a leader. Getting great grades, being nice to people, and being encouraging to people or just simply being the good kid," Stevens said.
Harding has been running track since he was eight years old. Harding has been working his strength over the summer.
To prepare for a meet, Harding eats pasta the night before to keep up his energy for his race the next day. When Harding gets to the meet, he puts his headphones on and blocks out everything to focus on his upcoming race. In between each of his races, Harding is able to learn and grow from his mistakes made in previous races.
"I know anything can happen in a race," Harding said. "You always have to make sure you are in the right mindset to get you there."
Harding enjoys running and plans to continue track into his college years. Junior year is key for Harding to improve on his skills because it is when colleges start to look for potential runners.
"Getting Javonte' a scholarship to a school that works for him is my goal. His junior year is important because coaches want to see that he continues to get faster," Stevens said.
Stevens' hope for Harding is to leave Prince George with at least five or more state rings.
Stevens wants nothing but success for all of his runners. Especially for his runners that make it to states.
"What I want for him is what I want for every kid that crosses my path. I want them to have success and winning is a part of success," Stevens said.
"It's all about dedication and confidence. If you don't have confidence then it's not going to lead you to do well," Harding said.