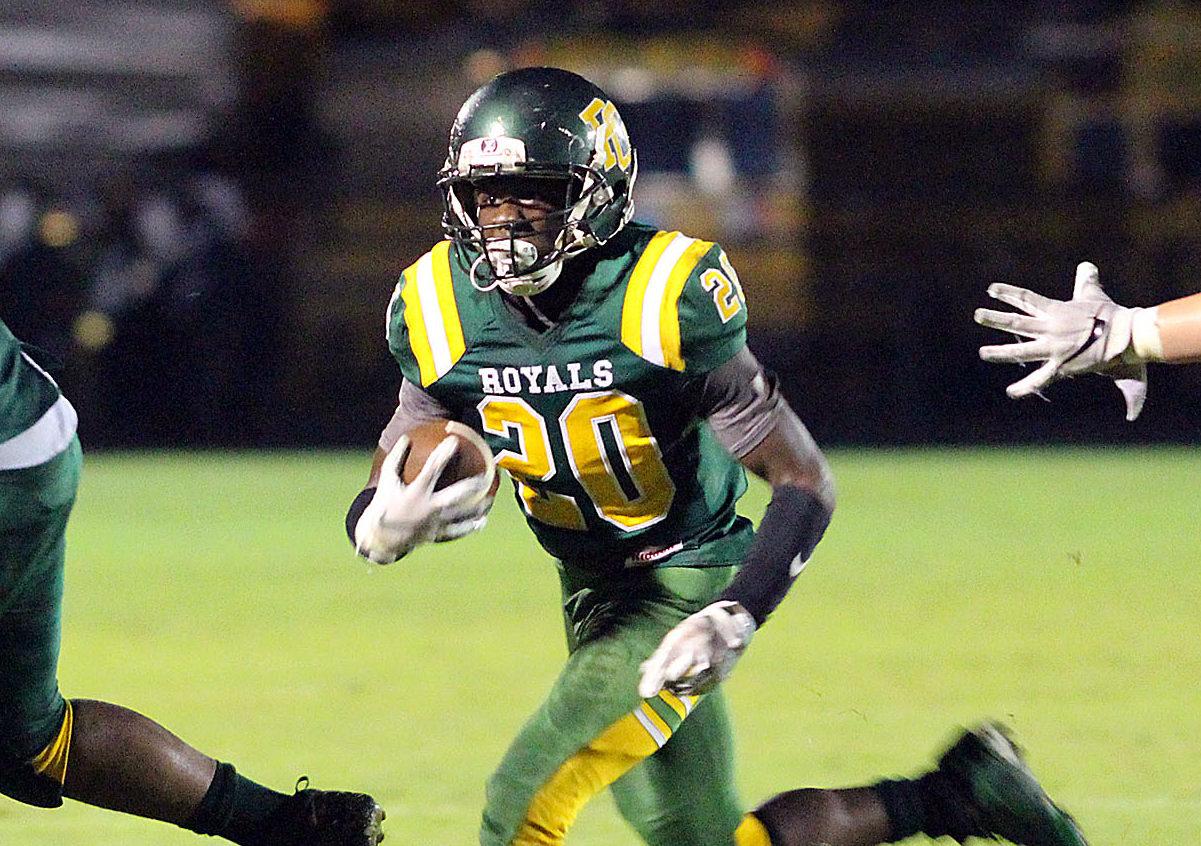 Prince George defeated Meadowbrook Friday night 33-0 and for some seniors, this was their fourth outing against the Monarchs. So this game meant a lot to them.
"Everybody on the sidelines felt amazing," senior quarterback Sa'Quan Harrison said.
Harrison lead the team with eight of 12 passing with two touchdowns. The running attack was lead by two Royals, junior Chris Skipper with 95 yards on 20 carries and junior Sidney Rose who ran 63 yards on 10 carries.
"…it felt good, as a matter of fact, I have never beaten Meadowbrook before," Skipper said. "So it felt good beating them."
As many said, this was the best game the Royals played all season. In the first half the Royals jumped out to a 26-0 lead and never looked back.
"As a team overall, I think that was our best game of the season," Skipper said. "We still have things to improve on but, I think we will get better."
For Skipper, he knew it was going to be a tough game, so keeping his defense rested was his top priority.
"I felt like I was able to keep the chains moving to keep the defense off the field to stay rested," Skipper said. "So if we did go three and out they would be fresh and ready to go."
The Royals defense continued a shutout performance in the second half and the offense tacked on another touchdown.
The Royals are now 3-2 and face Petersburg at home Friday for Homecoming 2018 at 7 PM.
Photos by Emily Whitehead, Nic Brown, and Brooklyn Gonzalez.