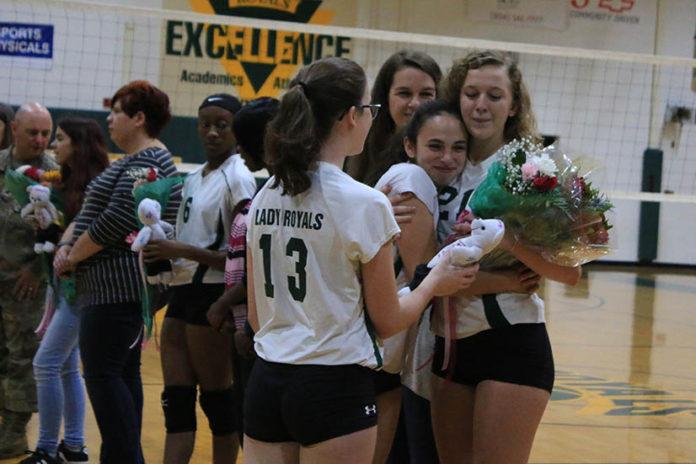 With senior night happening this past Tuesday against Colonial Heights, senior Jillian McCoy sits down and recaps her career as a Royal. The Royals travel to Colonial Heights Thursday and take on the Colonials for the second time in one week.
CC: Hello, my name is Carter Marks and I'm here with Jillian McCoy. This is the Bump, Set, Spike podcast.
With your senior night on this past Tuesday, take me through the emotions going through the air.
JM: It was very emotional because It was my last home game and I just know I'm going to miss this team a lot. We worked really hard this year, even if we had outcomes that we didn't want. We definitely work together a lot. And I'm just going to miss them a lot.
CC: What has been your favorite part of these past three seasons on varsity?
JM: The girls of course. Just I've made such big friendships with them and they really help me even outside of volleyball.
CC: With your senior season coming to a close in a short amount of time, what's the one thing you miss the most from the team?
JM: I'll miss playing lots of high school games because I have to move on and I will definitely miss the girls, too.
CC: Alright well that was a middle hitter Julie McCoy and the Bump Set Spike podcast.