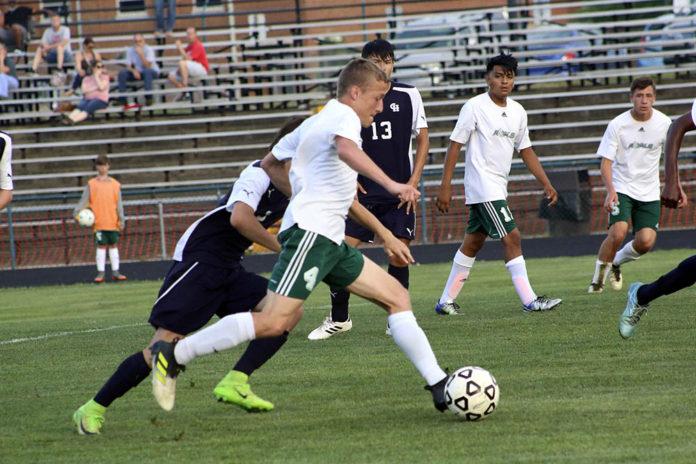 Four minutes into the second half, senior Dylan Sykes rears back and kicks an open beeline shot at the top of the goalie box. The goalie attempts to get up and save the ball but is too late, and has now given Sykes his fourth goal of the game.
Boys soccer hosted their senior night last night and the Class of 2018 did not disappoint the home crowd playing Colonial Heights.
The game started off with a few missed opportunities, as both team's attempts to make a goal was saved. Ten minutes into the first half, Sykes broke the silence, capitalizing on a defensive error to make the first goal. Almost two minutes later, he made a repeat performance, taking the score to 2-0.
Sykes says the senior class was focused more on getting the win to close out their high school career at home than anything.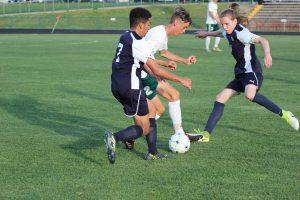 "I just know that it was our senior night, we had 11 seniors, and we were all ready to get this win," Sykes said. "We went out there, and we won six to one."
Sykes, who ended the night with five of those six goals, was ecstatic to help his team out and was happy that it came in the form of his dominant game.
"I just felt like a savage scoring five goals," Sykes said. "I did what I could to help my team out."
While having a strong game, Sykes says he and his team are focused on the upcoming games and the next few weeks, as regionals are just around the corner.
"I hope we play Thursday, it will help us out more. We're definitely going to get a win Thursday," Sykes said. "But if we don't play, hopefully we'll make the top eight and make it into regionals."