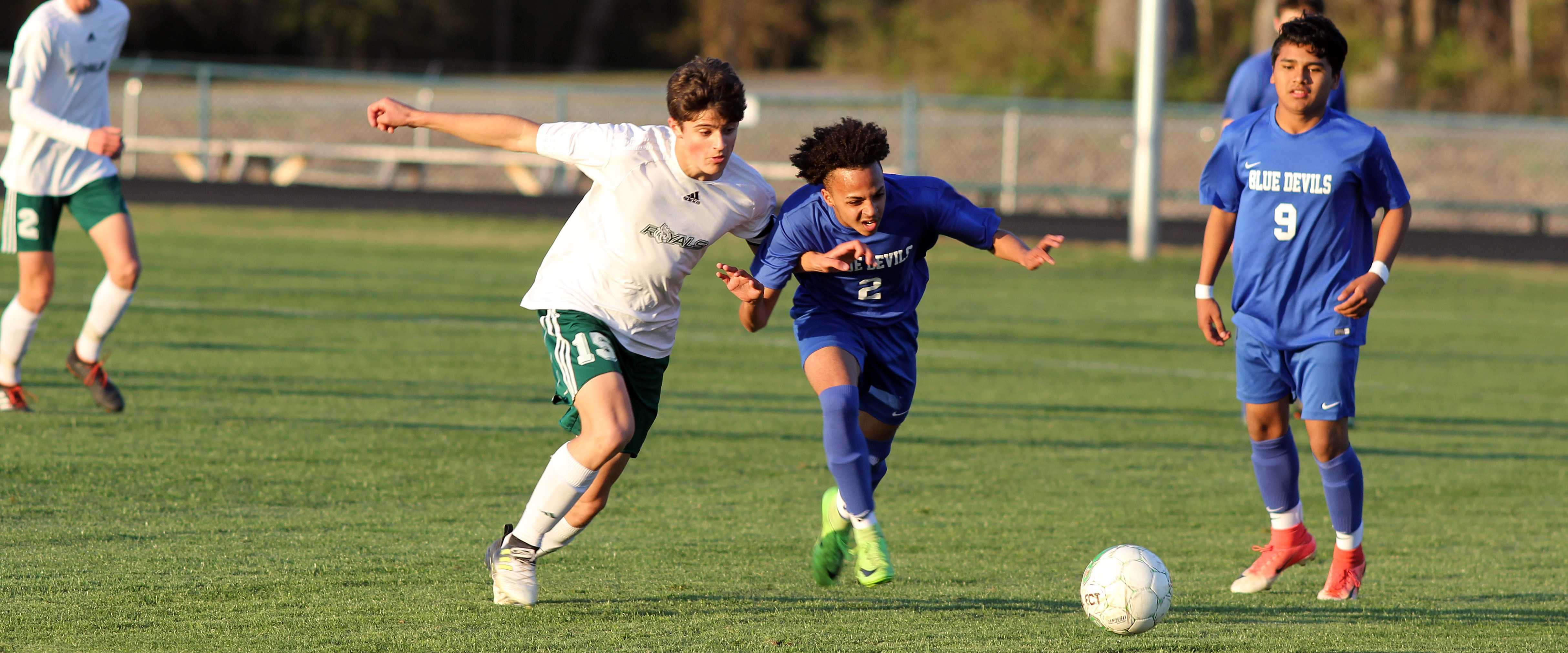 Last season Hopewell boys soccer held Prince George to scoring only one goal in each match. On Tuesday night, the Royals were able to find the back of the goal six times to secure a home victory 6-0.
Junior forward Fabian Moran fought to navigate through a group of Hopewell defenders throughout the game. The match was very physical, but Moran says they were expecting this.
"We were expecting a good fight from them, we have been hearing good stuff about them, and expecting a good game," Moran said.
After a back and forth in the box, Moran took his shot, managing to squeeze the shot in a tight window for the first score of the game.
This would not be his last goal for the game, as Moran went on to score two more goals in the first half, including a hat trick to end his scoring run.
"It feels great [helping the team win], starting the team up, and making sure we're getting stuff done," Moran said.
When the second half came, the rest of the squad got in on scoring. Junior Parker Collins scored a goal, and sophomore Alex Simmons ended the night with two goals. Senior Dylan Sykes set up the offense, ending with two assists.
The Royals also had a strong defensive showing, as senior Austin Aaron grabbed three saves.
With last night's success, Moran says they are closer to achieving their goal.
"Getting to the top eight is what we're focused on right now, but it feels great to get the win out there and we're looking forward to Thursday," Moran said.
With their next game on the road against Colonial Heights, Moran hopes to have the same end result as last night.
"[I'm hoping to] take home the win, come home and be in that first place spot," Moran said.