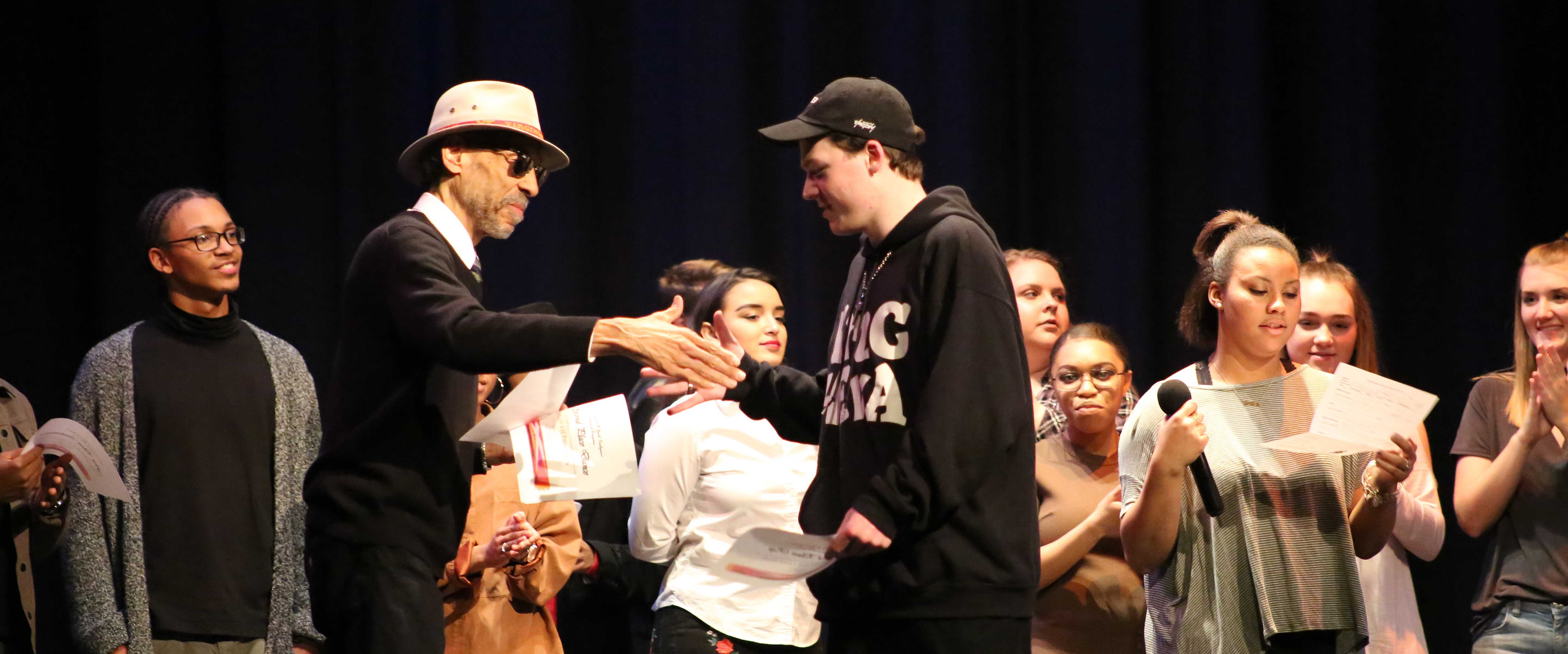 Talent Show Preview from PGTV NEWS on Vimeo.
On Friday, March 2nd, the 4-H chapter will sponsor the annual talent show in the PGHS auditorium. Sponsor Herman Maclin has been leading this endeavor for 15 years and believes that the event offers students an opportunity to showcase their unique gifts.
"We are celebrating 15 years of this," Maclin said. "We initially did this as an outlet for kids to get on the stage and perform, especially the kids who are not in marching band and maybe in other things. This might be the chance they get to perform. This is maybe the one time of year they get to do something."
On Wednesday, Feb. 28th the group had an audition and a rehearsal combined. The goal was to see what the performers could do and to see if they are qualified to be on the show.
Maclin said that the goal of the practice was also to go over little details such as how to hold the microphone and move on stage.
Several students who auditioned on Wednesday have some experience performing in the show.
"This is my third year doing the talent show," senior Ethan Mcnew said. "It's a good way for everyone to showcase their talents. We usually just have rappers and singers… we usually don't have dancers, but this year it looks like we have a lot of everything."
Some of the seniors help Maclin with running the audition and the show. Senior Chris Taylor lends a hand because he has been in the show before.
"It's a fun process but it is also really tiring," Taylor said. "I am singing 'Young, Dumb, & Broke' by Khalid. I am a huge Khalid fan and I am a senior so I thought why not go out with this song."
The show will start at 7 PM on Friday night.