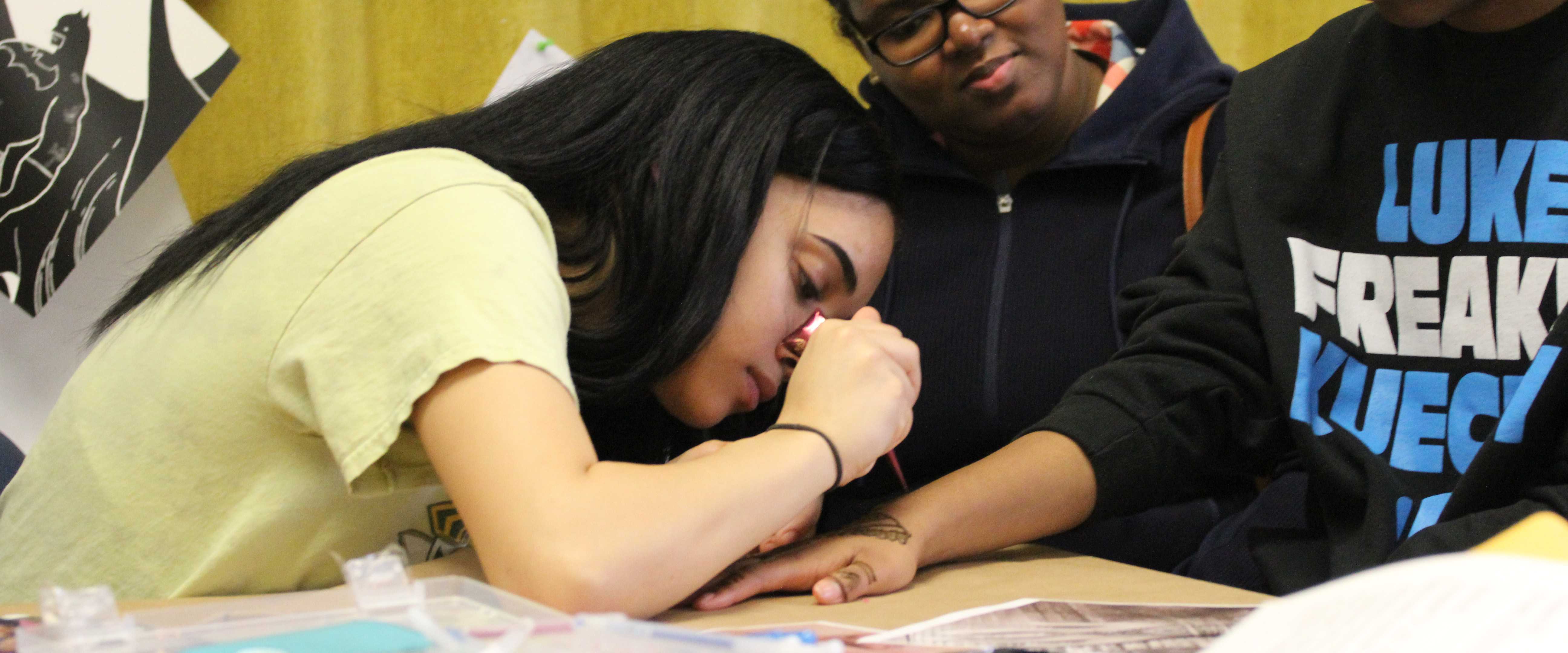 Walking into the school, the first thing that hits you is the buzz of excitement for the Spring Fling has instore for the participants. There, you are greeted with a preview to the amazing art that is displayed throughout the school with decorations that were handmade by art students.
For the fourth year in a row, Prince George High School has hosted the Spring Fling Fine Art Display. It brings every public school in Prince George and participants together to take in the accomplishments of their youth.
"I'd say here at the high school, there is probably anywhere upwards of 100 student's artwork that are featured at the fling and for the entire county I would probably say upwards to 700 students," Christian Burks, the organiser of the spring fling, estimated.
Teachers from every school worked relentlessly to prepare for the Fling by choosing artwork, practicing musical numbers, and rehearsing their theatrical contribution for their 30 minutes of fame. The teachers were not the only ones who were hard at work to make the Fling perfect, students volunteered to decorate the hallways and commons area during their art classes and even after school in their spare time.
"They [the students] have made just about everything," Cristie Eliades, an art teacher said, "We wouldn't be able to do this if weren't for them".
Although most students in the art classes participated in beautifying the school, there are a few honorable mentions for their hard work and dedication. Heather Lawson, Jacie Gerol, Makala Parkens, Natalia Rivera, Dona Felton and, Maria Carter.
During the Fling, there were several activities and concerts for students to participate in and watch. All of them were conducted by the students and teachers that volunteered to help out in the event.
"The Spring Fling was absolutely amazing. Everything to do, everything to see, all of the choirs, it was cool", Ryah Talor, a student that attended the Fling, said. "I feel like that was a good way to get everyone out there, these are our schools, this is what we can do".
Not only was the Fling a big hit with the students that attended, the event gave parents a chance to relax and take in the accomplishments of their children. If it was not for the kids, some adults would not have attended the Fling at all.
Haley Foster, a parent that attended whose child's art was featured, said "It makes it more interesting and is something to look for, and my son was in the band this morning."
But at the end of the day, the Spring Fling is for the students to really feel the pride in their accomplishments. Without them there would be no art to display at the Fling. Their excitement in finding their art hanging up for all to see is part of what the Fling is about.
"It's cool cause other people can look at it [the art]," Anna Davis,a fourth grader from South Elementary, said "We have done pots… we've done a small project and we did doodles."