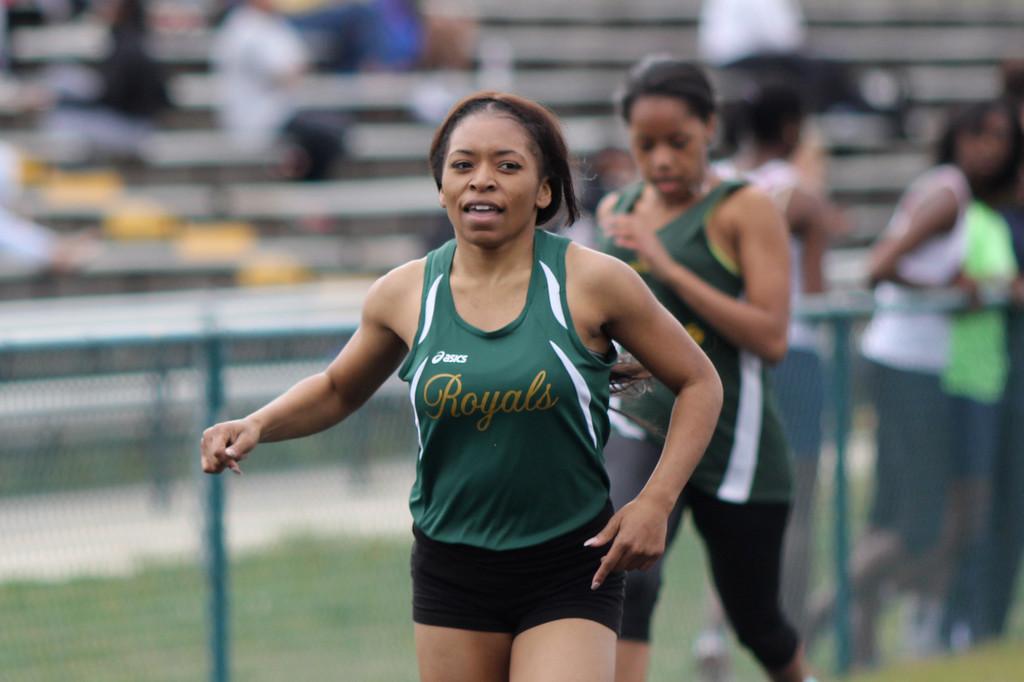 Prince George's outdoor track has been eroding for years leaving the spongy track covered with pothole like spots all throughout it. But just recently a new budget plan to start renovating the track(or at least fix the potholes) has been presented to the School Board.

"To be honest I think at last year's graduation, school board members and the superintendent and assistant superintendent viewed the conditions of the track from 2017 graduation and felt that it needed to be restored and renovated," Coach Daniel Hamlet said. "I also believe because of the success of our track team for the last 3-5 years no one has been able to see our team compete unless they travel to see us. It would be good for the county and our student athletes to see the success that the track team has brought the county."

The renovation would not only positively impact the track team, but the community as a whole. The school track is not just for the sports teams. Many fundraisers, such as Relay For Life and The Walk For Autism, as well as citizens who just want to stay in shape would be greatly benefited by an improvement in the condition of the track.

"The renovation can take up to two years, it just depends on when [the renovation] is started and when they pull the old track up," Coach Hamlet said. "It would be nice if students such as Javonte Harding, A.J Thomas, Lauren Peade, Sydney Bartlett and Shani Brooks have the opportunity to have meets at home starting spring 2019."

Although it would be nice to see a fresh new track the plan still has to go through the Board of Supervisors. There is no telling if or when the plan will be approved.

"We have asked for funding to replace the track," said Ronald Rhodes, the Director of Operations for
Prince George County Schools. "The funding has yet to be allocated."

The renovation of the track would mean better safety quality for all who use it. Not only would the safety improve but it would also give the outdoor track team a chance to participate on their own home track.

"I feel like if we got a new track we could be able to have home meets agan and then we could have supporters from our school come and support our track team and it would be a lot of fun running on your home track," senior track runner Lauren Peade said.