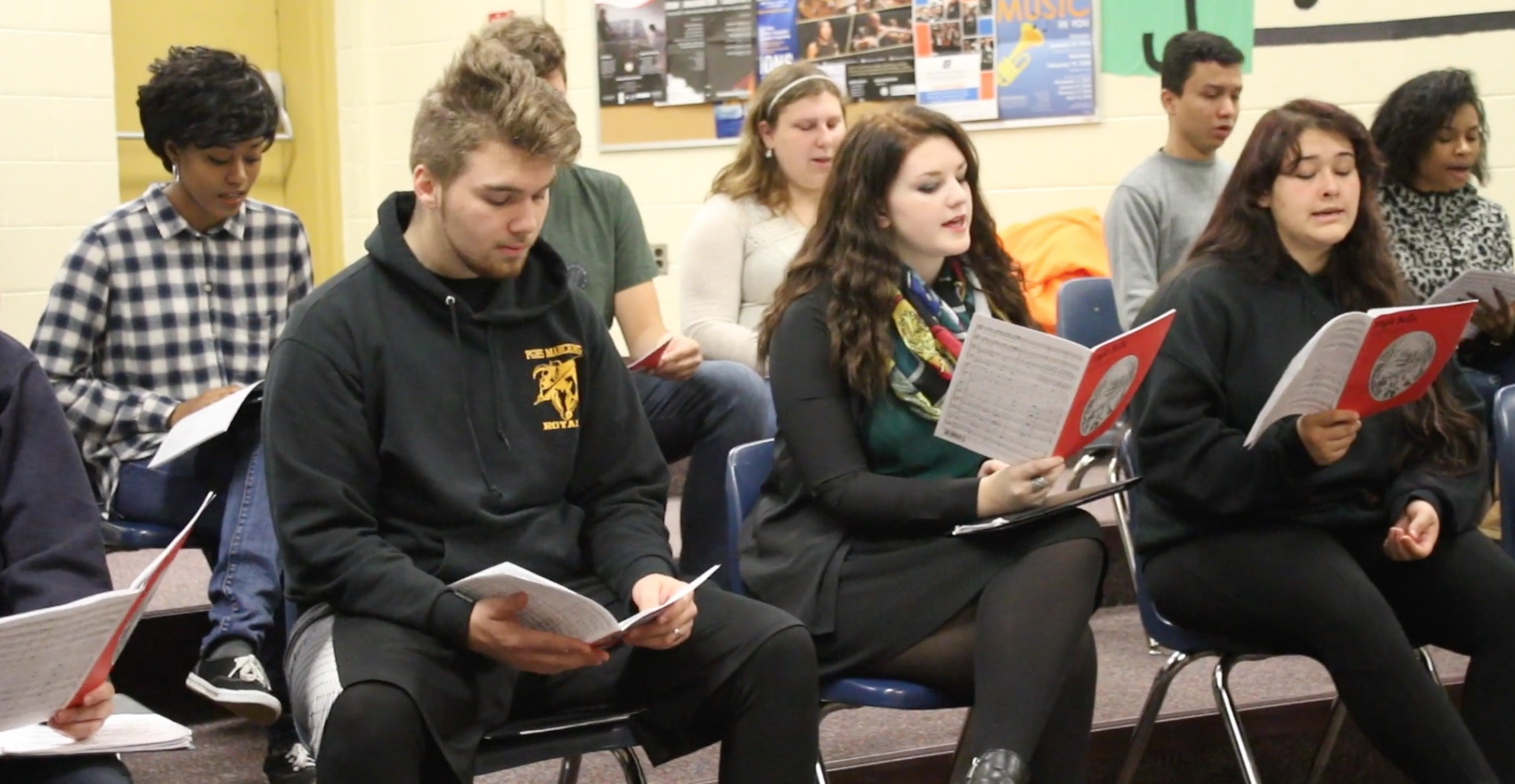 All State Choir from PGTV NEWS on Vimeo.
By Katie Helm
The PGHS Choir recently participated in the All District Choir concert. Some students were selected to audition for All State.
Only two students made the cut: senior Sam Preece and junior David Knipp both survived the stressful process last weekend.
"Well Thursday we left here at 1:50 PM and we went up to Cosby High School. There were 9 of us," Preece said. "Mr. Burks nominated us to audition for All State which is the best representatives from each district from all over Virginia. We are going to meet the first weekend of April."
Preece added that at the All District weekend the had rehearsals on Friday and followed that with rehearsals and a final concert on Saturday night.
"Saturday was definitely one of the longest days of my life," Knipp said. "It was fun to meet a lot of new people."
Preece and Knipp added that director Storm Burks helps them with sight-reading and it has become a daily ritual. At the auditions they were graded on their sight-reading ability.
"So we walked in there and we sang the district piece which we auditioned with for districts back in November and it's called  "She Walks In Beauty." It's a Lord Byron poem I think," Preece said.
After singing the piece they had 30 seconds to look at the new piece of music before they had to sing again.
"All State… that was rough. I was really surprised I made it. I went and messed up a note," Knipp said. "I was fourth base out of the basses so I wasn't upset."
Preece and Knipp were called to the highest choral award in the state of Virginia and thank Burks for the help getting them there.
"Oh he's strict… even at the All District thing we went to he said, 'Stop talking, you're not good enough to talk!'" Knipp said. "He said to all of the kids and they all thought he was mean. But he pushes us and he really makes us work hard."
"I've been in choir since the 4th grade and I have been in choir with a lot of the same people and it's cool to finish with the same people we started with," Preece said.