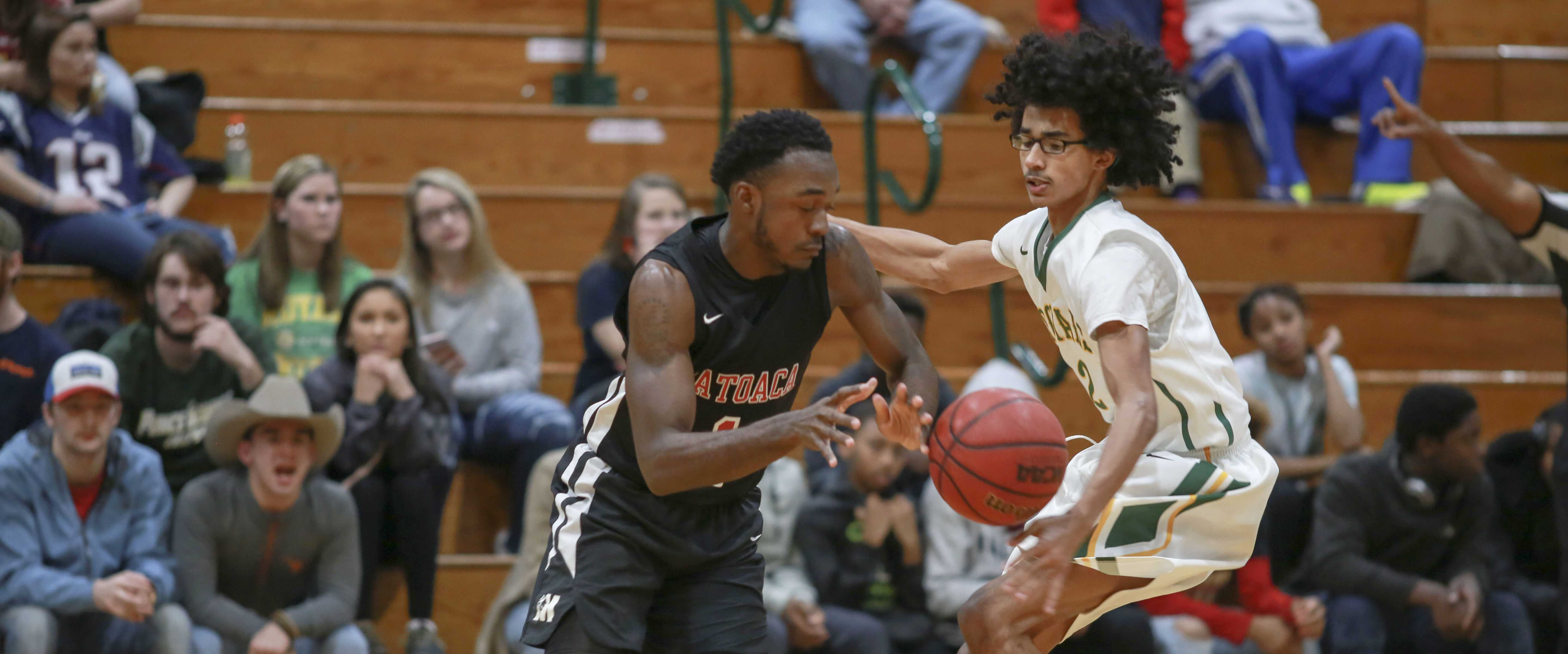 It may have taken an extra period of play, but the Royals (15-8) held on for a 69-67 win over visiting Matoaca (9-11) on senior night. After trailing for much of the first half, the Royals took the lead into halftime and led for most of the remaining portion of the game.
Late in the 2nd half Prince George gave up the lead and fought back to force overtime. Leading scorers for the Royals were Christian Chappell (16 pts), Tevin Tucker (12 pts) and Jajour Lambert (10 pts).
Probably the most emotional point for the seniors on this last home game happened in the first 10 seconds of the game when #42 senior Jeffrey Robinson got to start his only game of this season due to a knee injury suffered prior to the start of the year. Robinson received the tip and made a lay-up uncontested before being substituted out for his own safety.
With the win the Royals finish their season with a secured spot in the top eight which qualifies them for the regional playoffs which begin Friday.
Class 5, Region B: Varina 20-2, L.C. Bird 15-2, Douglas Freeman 18-3, Meadowbrook 13-8, Mills Godwin 14-7, Prince George 15-8, Glen Allen 10-7, Henrico 13-8, Highland Springs 10-10, Matoaca 9-11, Atlee 11-11, Deep Run 8-12, J.R. Tucker 8-14, J.R. Lee-Davis 7-15, Hermitage 3-17.
Photos by Wessam Hazaymeh and staff photographers.