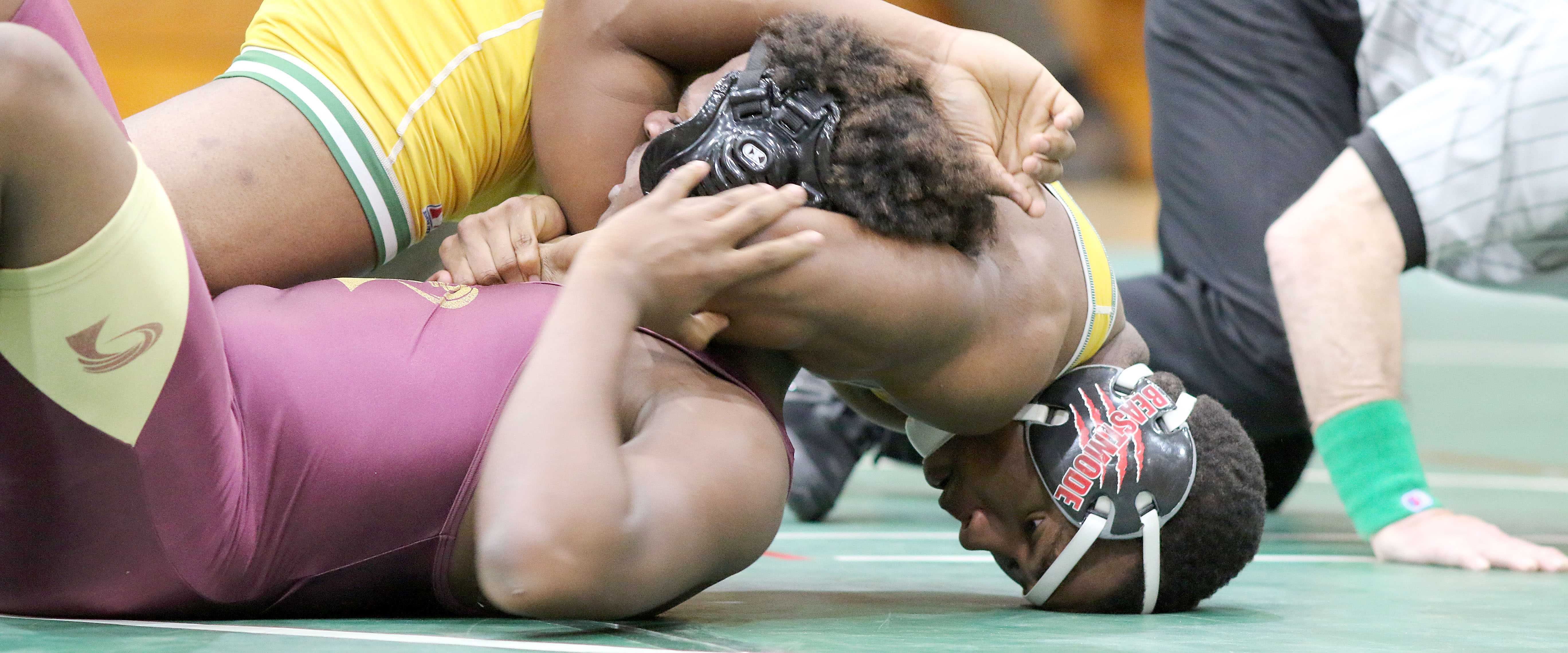 The Royals wrestling team has been quite busy this year with tournaments almost every weekend, even during the month-long winter and snow breaks. But Wednesday night, the Royals made the first of two appearances at home with a 48-21 win over visiting Petersburg.
The Royals took the early lead in the match winning the first two weight divisions, and then maintaining the lead with wins by senior Wallace Canada and junior Logan Moneymaker. Regional standout Jakob Kennedy who wrestles at the 160 lb class and several other wrestlers won by default.
The Royals wrestle at home tomorrow night against Thomas Dale and Dinwiddie.