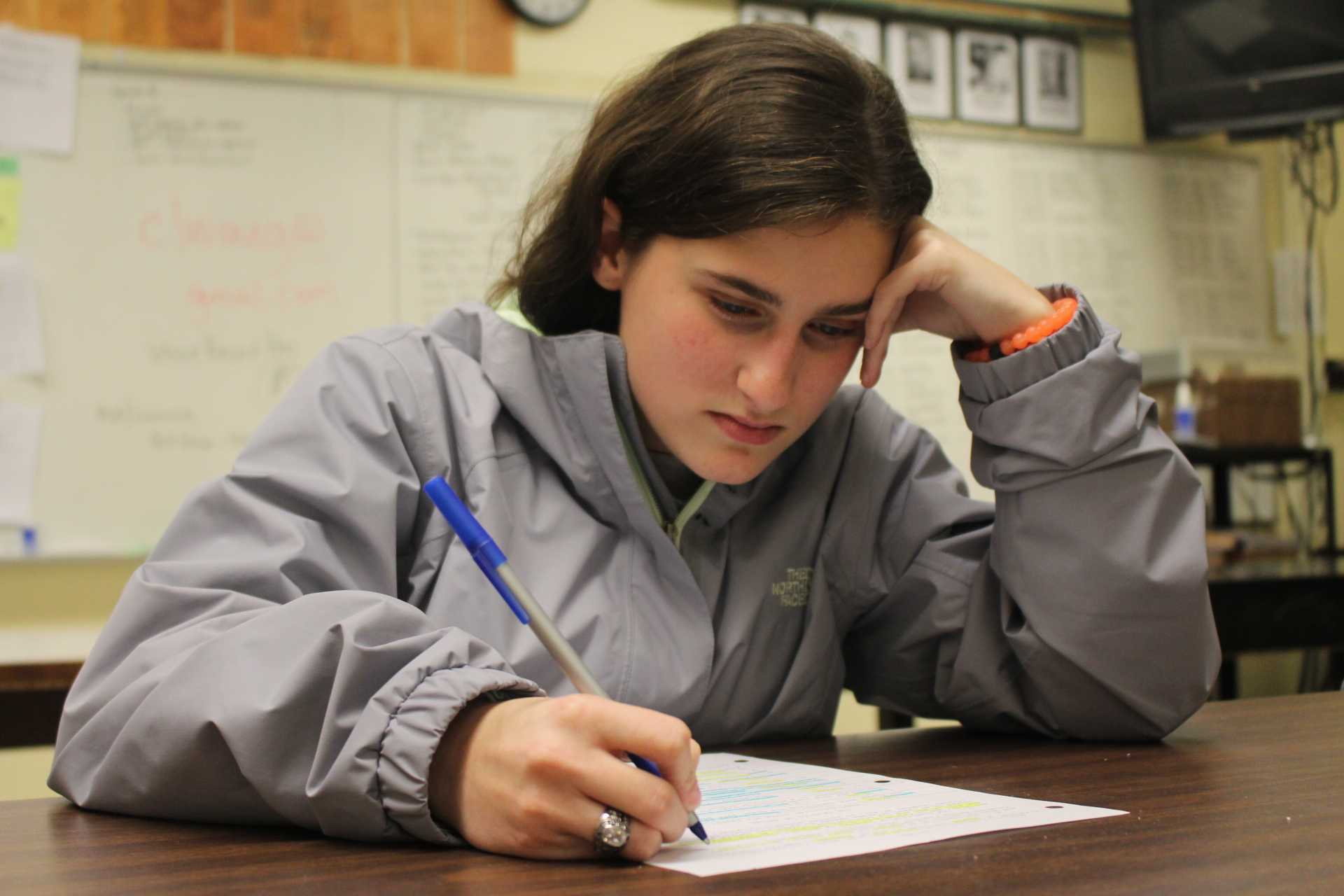 This week, Jan. 22- 26, is the last week of the first semester and has been designated as mid-term assessment week.
Last school year mid-term exams were cancelled, due to snow, and replaced with an assessment. This year it was announced that mid-term assessments would permanently be given instead of exams.
"The assessment for the World History II teachers is that we are all giving the same benchmark. Then we worked together to create a written section of that test so, there will be uniformity to what the kids will have to do as a written response. The kids are also getting reviews so they know what to study and how to prepare," World History II teacher Sabine LaBossiere said.
The assessments will be a review of the material that has been taught in the past two quarters. It also still remains that final exams given at the end of the year can still be exempted.
"The pros are that it makes them go back to that earlier material in September and it makes them review it again so it is fresh in their mind. Then they start to see how the pieces start to line up in history, how they got from there to here. It helps to keep the material in their heads so we are not reteaching it in May," LaBossiere said.
"I feel that the assessments or project based material may give a more well rounded approach to a students understanding of the material rather than a cut and dry multiple choice test. For example, in computer information systems, Mrs. Roberts is allowing us to apply the techniques that we have learned to a real life situation like creating flyers and employee work charts," senior Alyssa Martin said.
The appraisals can be counted up to 20 percent of the students quarter grade.
Dual enrollment classes will still be taking mid-term exams counting as 20 percent of the students semester grade.
"I don't think eliminating exams serves our advanced students well because it does not adequately prepare them for the college experience. Assessments are fine but I think that the advanced students need exams, they need to be exposed to what that is like," LaBossiere said.