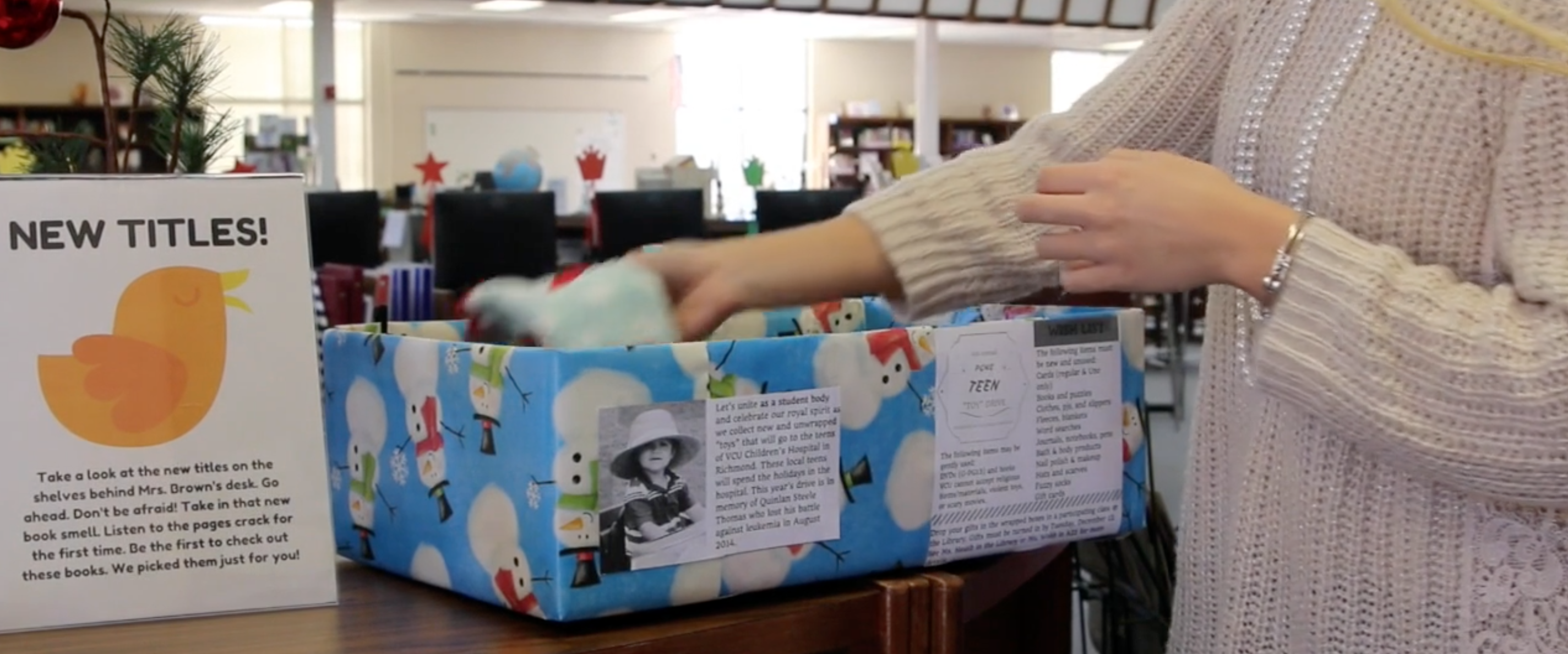 With the end of the 2017 school year approaching several seniors are making the final preparations for getting their college applications ready. With that in mind this week several colleges will be visiting Prince George to share information and in some cases do onsite admissions. But as students prepare for college also remember to help raise toys for the annual teen toy drive.
The VCU Children's Hospital Teen Toy Drive is happening this week. PGHS is collecting teen-oriented items to give to the teenagers who are patients at VCU Children's Hospital. Last year, the school collected nearly 1,000 items for teenagers. The hospital was thrilled that PGHS took the teenager angle because they tend to be forgotten in these drives. The goal is to unite the school as a community and exceed last year. Check with teachers to see if they have a collection box. Also, clubs, organizations, or teams may collect during the holidays. See Ms. Heath or Mr. Owens in the library, Ms. Webb in A22, or Coach Butler in Attendance if you have any questions.
A representative from John Tyler Community College will be at Prince George High School on December 6 at 9am.   Any senior interested in meeting with this representative should sign up in the counseling office.
Longwood University will be conducting on-site admission interviews on Dec. 14th beginning at 9 AM. Any senior interested in participating in this opportunity should sign up in the guidance office by Dec. 13th.
Seniors – if you have not selected your senior portrait from Candid Color online, please stop by room A2 and make your selection for the yearbook by Wednesday, December 6th. If you do not choose by Wednesday, one will be selected for you.
And don't forget that the P.G. Players are presenting the Charles Dickens classic:  A Christmas Carol this week. Performances are December 7, 8, 9, at 7:30 p.m., in the Prince George High School Auditorium. Tickets are $7.00, children 5 and under are free of charge.