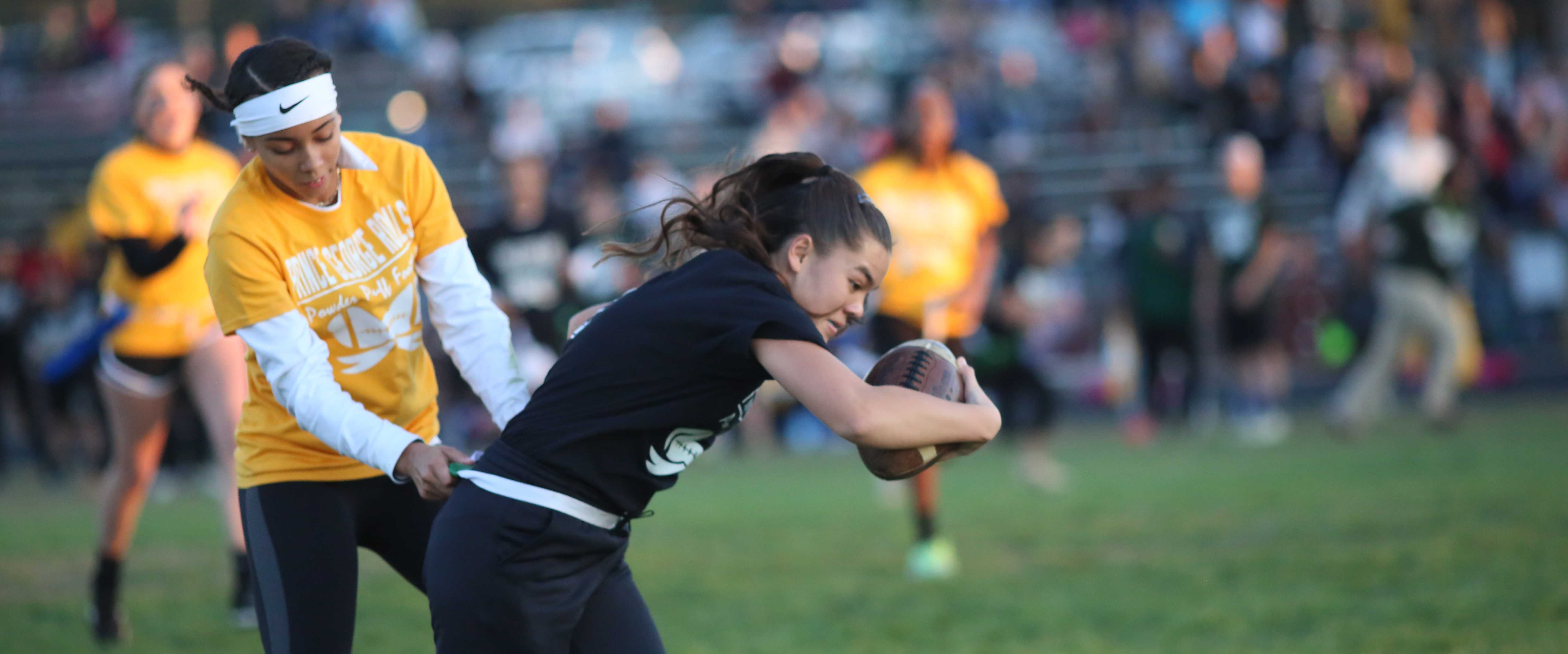 Powderpuff highlights from PGTV NEWS on Vimeo.
On Thurs., Nov. 15th, Prince George held the annual powderpuff game. This is an opportunity for the local community to come together and raise donations for the local food bank. The entry fee was three canned goods or $3. All proceeds went to charity.
In preparation for the game, the senior and junior female athletes were coached by football players on how to line up and run plays on the gridiron.
The seniors defeated the juniors in powderpuff 35-32. Here are some of the hundreds of photos our photographers took. Photos by Wessam Hazaymeh, Emily Huffman, Erin Miles, Skye Powroznick, Rachel Bowen, and Taylar Bauschatz.