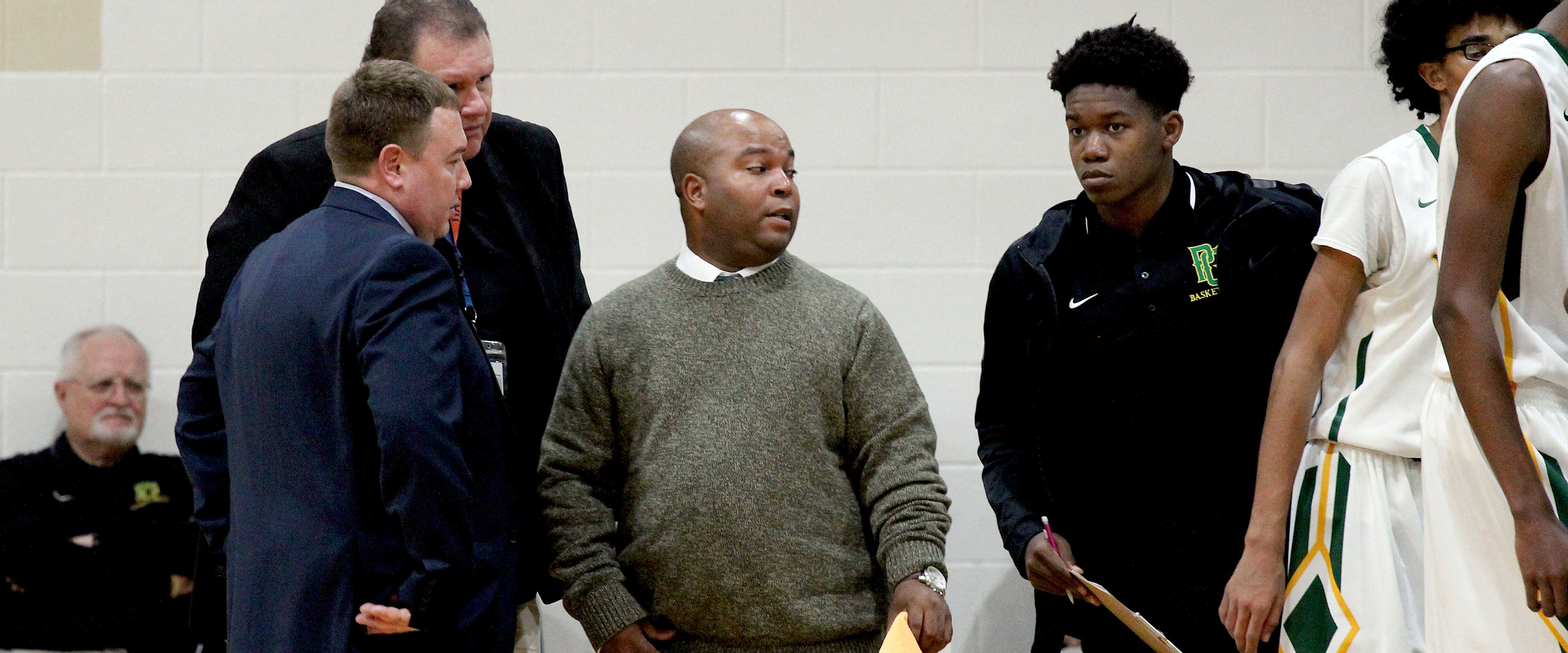 This week Coach Carr answers questions about the team following it's Tuesday's game with Meadowbrook.
Carter: So hello, my name is Carter Marks and I am standing here with head coach Travis Carr. How are you doing today sir?
Coach Carr: I'm great. I hope everyone is doing well out there.
Carter: After coming off of a hard game against Meadowbrook on Tuesday, what are some positive aspects you take away from that game?
Coach Carr: Good question. You know you always want to win the first game. It's tough when you come out here at home, and you want to defend the home court, and you are out in front of a good crowd like that but you do need to take the positives from that game. We watched film. We spent two hours in the film room yesterday and we played a great first quarter, so we know we can play against that type of competition and up to that level, so we look forward to our game on Saturday.
Carter: What are some of the things your team has worked on this week to prepare for the Eagles of Williamsburg Christian Academy?
Coach Carr: We are going take those positives from that game against Meadowbrook and go on the road and take on a tough out-of-conference private school team at Meadowbrook. We actually went down to Williamsburg and looked at them. They have a couple of Division I players, but we've got some players who can defend that. We look forward to a good game.
Carter: One of their best players is Cle'von Green. He led their team to a state championship in the state's independent school division. He's currently committed to Radford. What are some things defensively you are looking to put in place to shut him down?
Coach Carr: Carter you have done your research man. I like that. Yeah you're right – they have a DI guy going to Radford next year. I saw him play, he is a good player, but he doesn't know Tynan Bassett. And they are going to meet him Saturday.
Carter: With your players going to a neutral site, what are some of the things you do to get them ready?
Coach Carr: Carter – you say neutral site… we say our second home. We play 20 out of season games at Meadowbrook. We consider that our second gym.
Carter: Alright, thank you. Good luck this weekend!