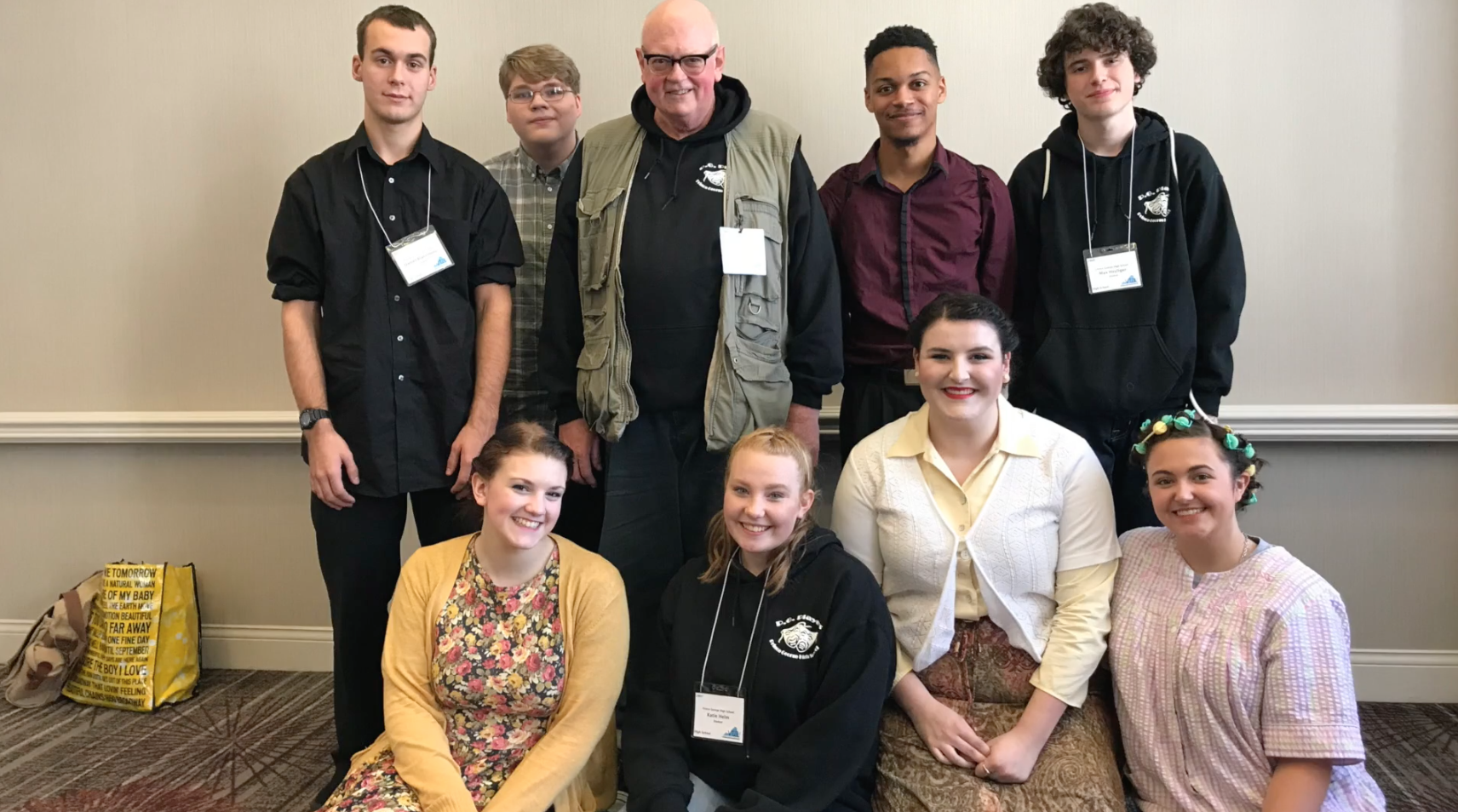 PG Players Perform at VTA from PGTV NEWS on Vimeo.
On Oct. 27th through the 29th, the PG Players took a roadtrip to Norfolk, VA to compete at VTA. They performed "Something I'll Tell You Tuesday," by John Gare.
"VTA is a competition where schools go to compete with their plays that they have chosen to do… like one-acts," senior Eric Sykes said. "You also go to audition for colleges if you are a senior."
"VTA stands for the Virginia Theatre Association," senior Abby Crosier said. "And it's where all schools in Virginia go to compete."
"It's really awesome… we got a lot of good feedback about our play," senior Sam Preece said.
The cast felt very good about their performance. In addition to the play that they performed, several students auditioned for theatre programs at universities.