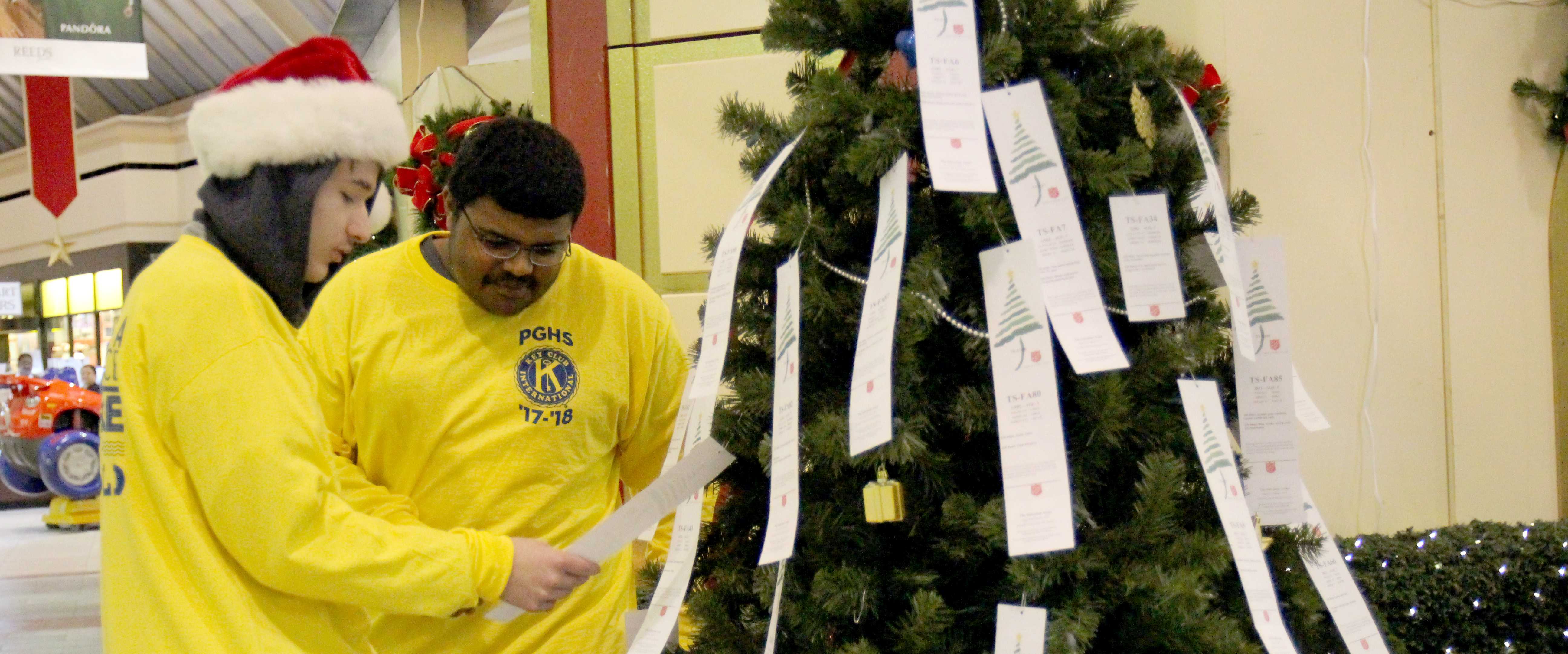 Returning students from Thanksgiving break now prepare for the three week stretch to winter break. Several organizations are planning for gift drives and holiday festivities. Here are a few things to look forward to in the coming weeks.
A Christmas Carol will be presented by the P.G. Players. The Charles Dickens classic include performances on December 7, 8, 9, at 7:30 p.m., in the Prince George High School Auditorium. Tickets are $7.00, children 5 and under are free of charge.
The Mu Alpha Theta stockings for Elf Helpers are due this Wednesday 11/29. Members can bring them to Mrs. Hall in room D-17.
Key Club members T-shirts are in, and can be picked up in D-12 after school. While there, sign-up to participate in Angel Tree this Friday afternoon and the parade Saturday afternoon.
Key Club will also be sponsoring a hat day on Friday, December 1st to raise money to buy gifts for an angel from the Salvation Army's Angel Tree. They will have students sitting at a table in the commons from Monday Nov. 27th to Thursday Nov. 30th selling ribbons for $1 to those who would like to participate. If you would like to participate or donate to the cause, please look for the table in the commons. They hope to raise several hundred dollars to be able to make a child (or 2)'s Christmas special this year.