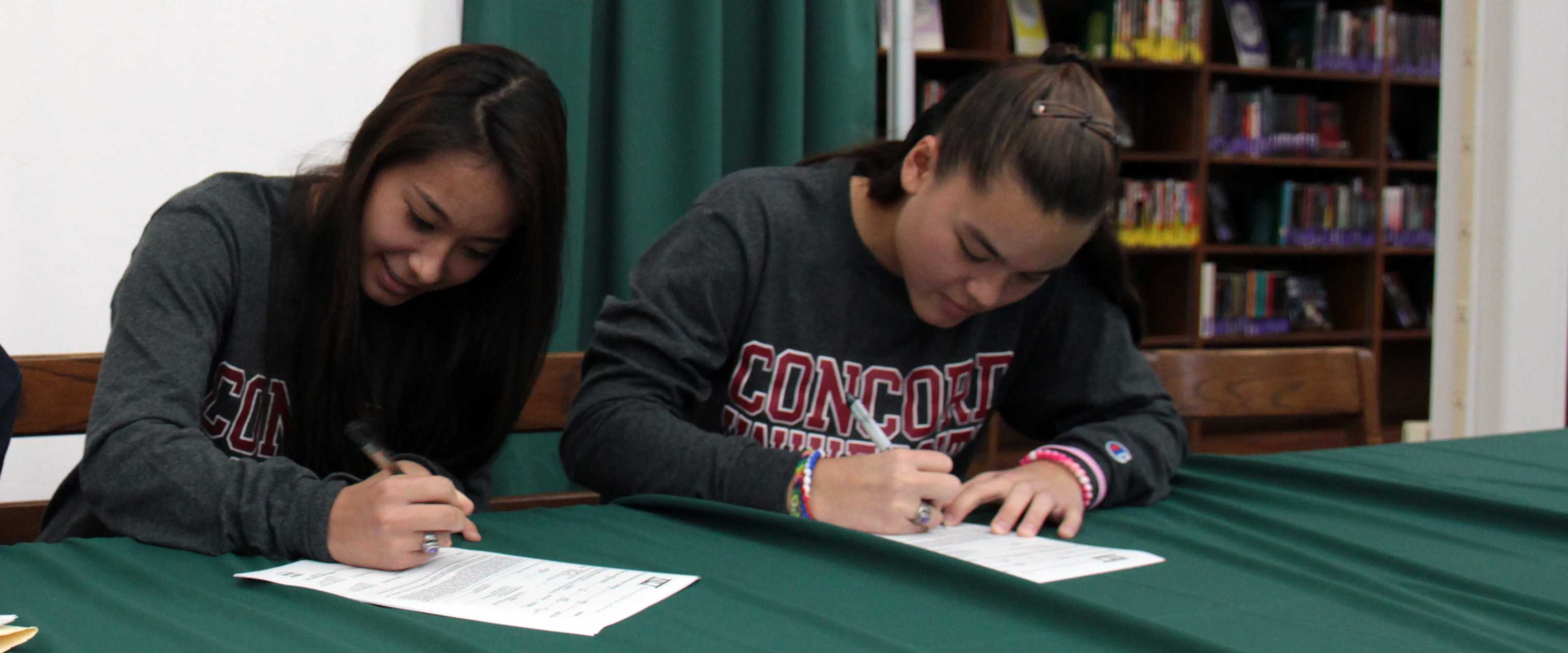 Sisters Laura and Sarah Thompson have stepped on the same diamond as far back as when they could first swing a bat or throw a ball. With their final high school softball season right around the corner, the sisters have recently made a big decision on the next four years of their life. They have committed to further their academic and athletic career at Concord University, in West Virginia.
On Wed., Nov. 8, the girls signed their commitment letters with Concord University. As family and friends celebrated the moment, the Thompson sisters were finally relieved that their hard work had paid off.
"I am blessed to say that this school noticed me before I noticed them," senior Laura Thompson said. "The coaches of the softball team observed my travel team, The Virginia Edge, and decided that we would be a good fit at their school in their program."
Making this decision was a piece of cake for the Thompson sisters. Not only are they best friends as sisters but their close travel team teammate Breanne Turner has committed to play ball there too.
"I have chosen to continue my academic and athletic career at Concord, because it provided me with the best financial aid," senior Sarah Thompson said. "I also get the opportunity to play with my two best friends, my sister Laura, and Breanne Turner from Dinwiddie."
Laura is overly anxious to begin her college career but she has one last season to make a dent in before she leaves for college.
"I am excited to be able to get the opportunity to showcase my talents all over the field as well as at the plate [next year]," Laura Thompson said.