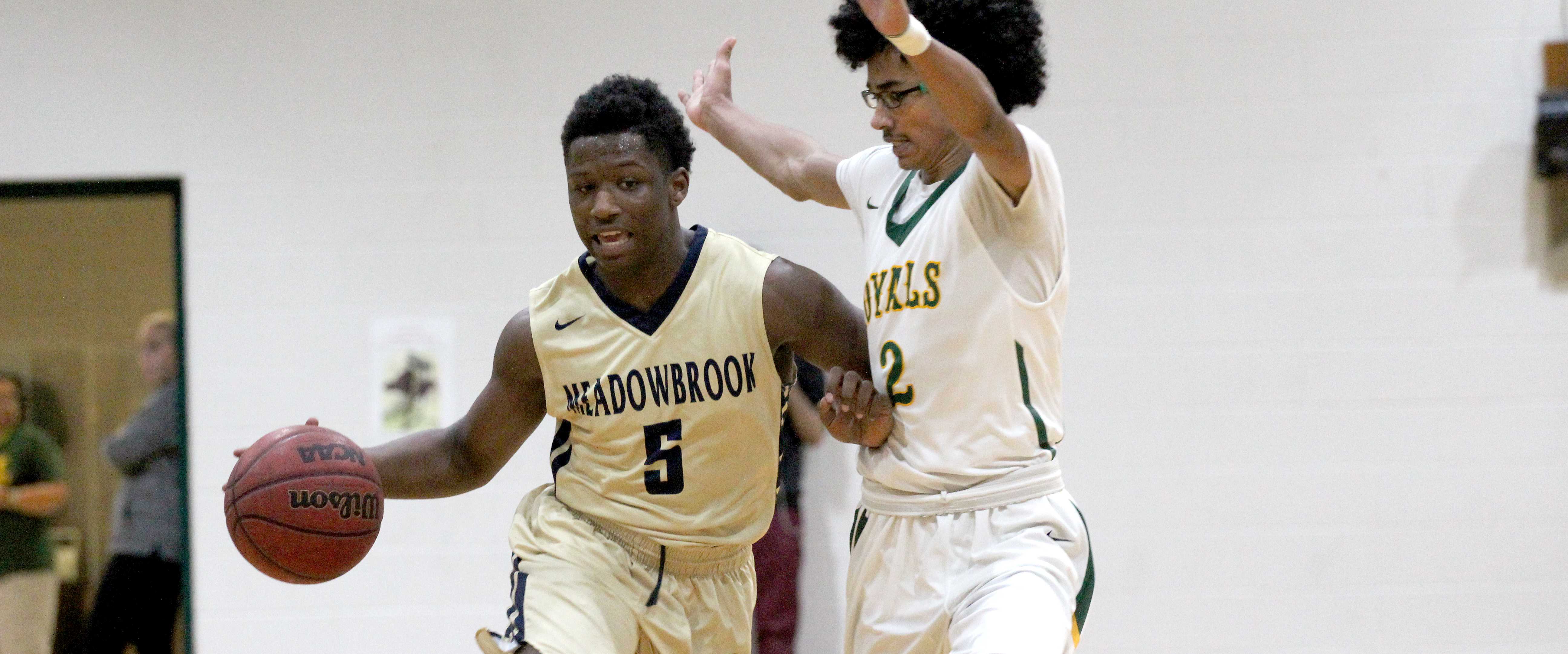 Basketball Highlights vs MBK from PGTV NEWS on Vimeo.
The boys basketball team played their first game of the season and their home opener on Tues., Nov. 28th against Meadowbrook. After leading much of the first half the Royals lost to Meadowbrook 68-55.
Senior center Christian Chappell led the team with 14 points and 10 rebounds for Prince George. Meadowbrook player Alphonso Mason led all scorers with 22 points.
Records (Prince George 0-1, Meadowbrook 1-0)
Photos by Wayne Coleman.