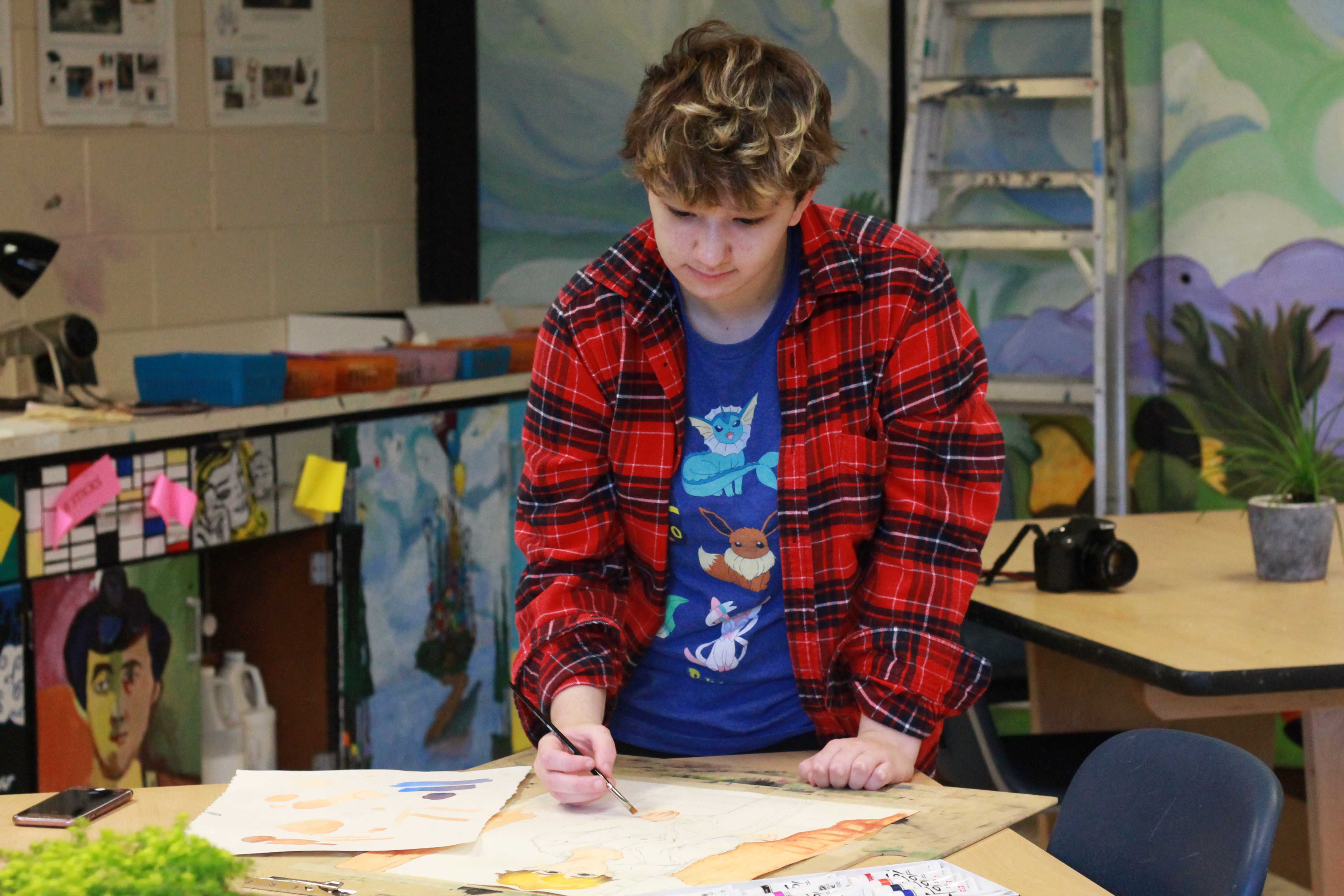 AP Art Introduced To Third Year Students
Christy Eliades's 2nd block art class is working on a unique project. Today, the students are looking through a mirror at their own faces, and drawing themselves with charcoal of various colors. They chatter lightly among themselves, discussing their projects and their personal lives. Tomorrow, they will be drawing something new. Students in Eliades' art classes are dedicated, hard-working artists, and while students in this class are only taking Art III, many are preparing to take a big step in their artistic and academic careers: taking AP art classes during the 2018-19 school year.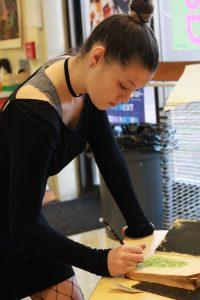 Though AP Art classes will not be implemented this school year, measures are already being taken to prepare students for the advanced class. Students will work year-round on art pieces of various mediums and forms to submit to their portfolios, and in May, they will receive a score on their works. If students earn a high enough score, they will earn college credit while only in high school.
"[I want] to bring rigor to the students that are interested in more rigor in the classroom, and to help develop their portfolios," Eliades said. "The AP curriculum builds a strong portfolio that students can submit to [help them gain] entrance to college."
It is a long and demanding process to introduce a new class, let alone an AP class. For the classes AP Studio Art: Drawing and AP Studio Art: 3-D Design, it all starts with an appeal to the school board.
"I have to first get a course approval form submitted to the school board office," Eliades said. "They have to approve the class, because it costs a little extra money. I get that [form] back and then I start the process of applying to have AP [Drawing and 3-D Design] here. There's no guarantee [that we will get approval]."
Students will have the choice between the two AP art classes once they reach their senior year. Normally, students would take Art IV before taking AP art classes, but students will be given the option to take either AP Drawing or AP 3-D Design after taking Art III.
Eliades has one requirement for students up to the challenge of taking an AP art class.
"You have got to be really ready to work, work, work, the entire time you're in the art studio- and outside, because in order to get the credit, you have to submit a portfolio to AP, and it's judged very strictly."
Over at Thomas Dale High School in Chesterfield County, Shelley Row teaches AP Studio Art. Not only are Row's students passionate about art, but Row herself is passionate about teaching the class, as well.
"Each year my students have been both proud and amazed at what they are capable of creating," said Row. "This class prepares them for college as they develop greater self-discipline and motivation along with greater artistic skill through practice and experimentation. The mutual support and sharing of ideas throughout the year builds strong relationships among the students.  As a teacher, this is a delightfully happy class to teach even though it is very demanding."
Both Eliades and Row look forward to the next school year, when Row will teach AP Studio Art another year, and, hopefully, Eliades will teach her first year of AP art classes.
"As an art educator of many years, I enjoy this class more than any other," Row said. "There are daily challenges, it is always interesting, the creative problem solving is continuous, the students are demanding, and it is one of the most rewarding experiences of my career."
"It would present a new challenge for me as a professional," Eliades said. "AP is extremely challenging for the student, and therefore I think it will be challenging for me [to teach], too."