On Sat., Oct. 21st the Prince George Parks & Rec. Team held their 11th Annual Harvest Fest at Temple Park.
Kids up to age 13 could come to play games, go on a haunted hayride, make crafts, and enjoy good food. The kids and staff were encouraged to dress up to get into the spooky spirit. Debbie Lafland, who is the special activities coordinator for the Parks & Rec. Team, said the weather was perfect for bringing more people out to participate.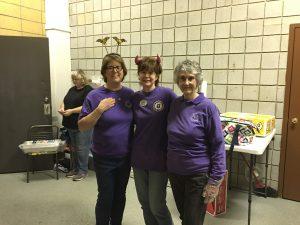 Dell Williams, the president of the ladies club, and Connie Leonard, second vice president of the ladies club, volunteer running the food stand. Leonard said that her favorite part about the Fest was the children's excitement about the Haunted Forest and how they would come up to her asking if she had been through it yet.
Keith Rotzoll, Director of Parks & Rec., said, "We try to add something new every year," referring to the haunted forest.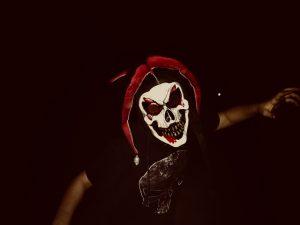 While some came for the games and Haunted forest, others came for the petting zoo, bounce houses, the build your own scarecrow fundraiser, and the Fort Lee K-9 unit demonstration. The petting zoo included bunnies, goats, a calf, and even a llama. There were some new bounce houses featured this year that were bigger than the ones from previous years, and the build your own scarecrow fundraiser was for the Prince George Animal shelter, the scarecrows were 5 dollars each, and the proceeds went toward anything the animals under their care needed. The K-9 demonstration was something the Harvest Fest has been displaying for years, bringing insight to the K-9 training techniques of the police force, however, this year volunteers from Fort Lee came to show viewers how the military trained their K-9 companions.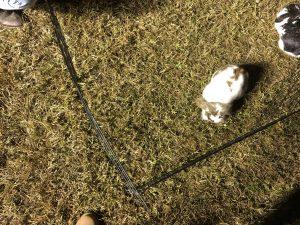 Irma Delonge, a parent that attended Harvest fest, said, "It's a great event for the community… I liked the variety of games and activities".  
The next event will be Nov. 29th which will be the annual lighting of the tree at the Prince George Heritage Center. This event is free for all ages so feel free to come and see the lighting of the Tree!