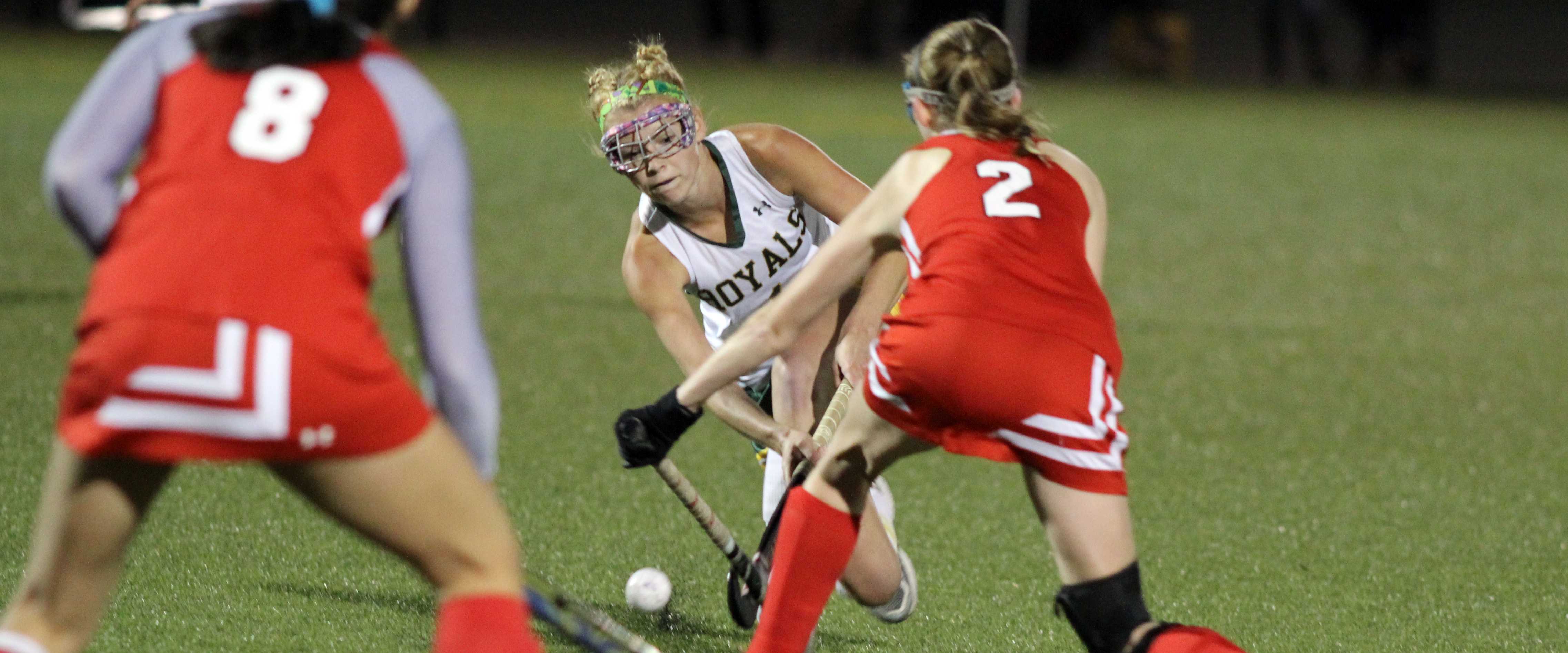 The field hockey team put two goals on the board early in the regional semifinal match on Mon. night, and played strong defense to win 3-1 over Mills Godwin.
The Lady Royals will be headed to their second state tournament in two years with the win. They face Deep Run in the championship match on Wednesday at River City Complex at 6 PM, in what will be a rematch of a regular season game and last year's regional final.
Amelia Johnson, Brittany Grebas, and Abbey Warren scored the goals for the Royals. Junior forward Abby Jones believes that the Johnson goal was what put the Royals over the top for the match.
"When Amelia scored the goal and drove it in, it was really big," Jones said. "We were talking about it before – and the first time she took the shot she took it outside the circle and it didn't count. We told her to keep going for it."
The Royals have one day off before they attempt to finish what they started last year.
"We have practice today and we'll probably do a lot of mental preparation for the game against Deep Run," Jones said.
Jones believes that physically they were right there with Deep Run earlier this season. It just came down to the mental approach.
Whatever happens tomorrow night, the Royals will be headed to the state tournament next week for back-to-back years, something that has not happened in any sport during Prince George's history.
Photos by Madison Cleveland.