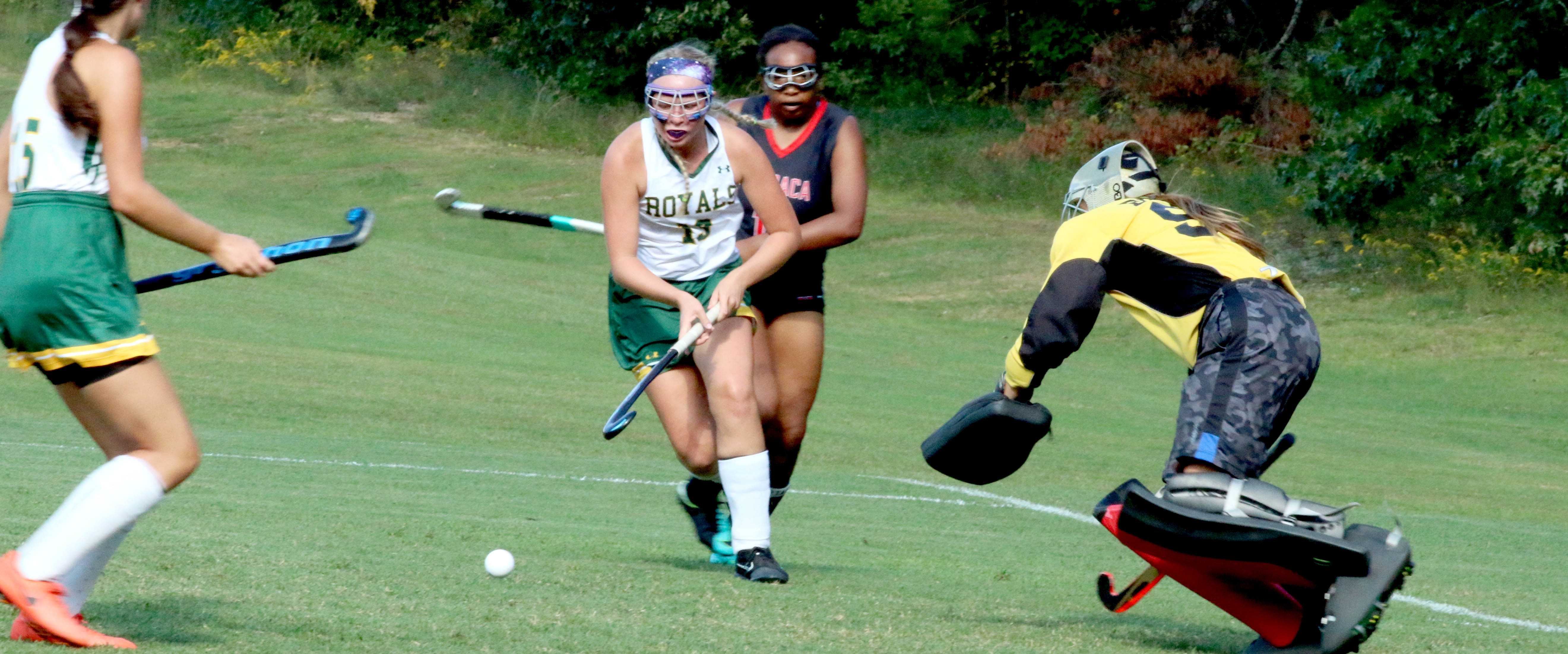 On Tuesday, September 19th the Lady Royals field hockey team defeated the Matoaca Warriors behind four first half goals by Ameila Johnson. The eagerly anticipated match-up between two undefeated foes was stopped early in the second half with a final score of 6-0.
Although going into the match the teams looked to be evenly matched against each other, the game was largely played in the Matoaca side of the field. The second half saw no shots on goal for Matoaca.
Senior Carlee Lively and junior Abby Jones provided the other two goals in the match.
The Royals (3-0) play Hopewell on Wednesday and then travel to Maggie Walker on Thursday. Maggie Walker is currently ranked 5th in the area; the Royals are ranked 2nd.
Photos by Royals Media.